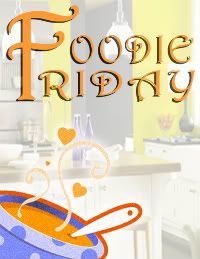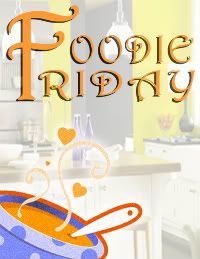 Hosted at
Home Maid Simple
and
Simple Living and Eating
I have had quite the week in the kitchen. It was mostly one day, but it felt like the whole week. Sunday night I decided it was high time I use the pitted cherries in my freezer. I had been sitting on a recipe for Cherry Vanilla Butter for quite some time.
Well, a crock pot of burnt Cherry Butter later, and I decided to try something safe – bread in the bread machine. It shook itself right off the table, and someone unplugged it before the bake cycle. I saved it in the oven, but I was a bit nervous to make anything else on Tuesday.
Thankfully I had a successful dinner Tuesday night with Hezzi-D's Bruschetta Chicken Pasta. Thank you Heather for a yummy recipe on a crazy day.
We've been craving some Mexican lately, and I've felt some inspiration from some Taquito Recipes I found on past Foodie Friday's. These Chipotle Lime Taquitos turned out quite nicely, and the kids even enjoyed them.
Chipotle Lime Taquitos


Ingredients
Corn Tortillas
1 can refried beans
1/2 cup Mozzarella Cheese
1/4 cup Parmesan Cheese
1 1/2 cups Mozzarella
3 Roma Tomatoes, chopped (optional)
Guacamole (Optional)
2 ripe avocados
Directions
Mix the guacamole according to the directions on the seasoning. Set aside in the fridge.
Preheat oven to 350 F. Grease a 9×13 pan with cooking spray.
In a medium bowl, mix the beans, 1/2 cup mozzarella, Parmesan, and chipotle lime rub.
Working with 2 at a time, microwave the corn tortillas for about 1 minute. Place a heaping spoonful of the bean mixture on one side of each tortilla. Roll the tortilla, and place in the prepared pan. Repeat with the rest of the tortillas. Once the pan is full, top with the rest of the mozzarella.
Bake for 25-30 minutes, until cheese is melted.
Enjoy with Sour Cream, Guacamole and fresh chopped tomatoes
~FEATURES~
Poppy Sesame Vinaigrette tossed with Greens, Cranberries, Chicken and More
Sometimes after a lot of hearty winter meals, a salad is the perfect meal.
Bacon Hash
This is the perfect hearty breakfast for cold mornings.
Orange Juice Smoothie
document.write('