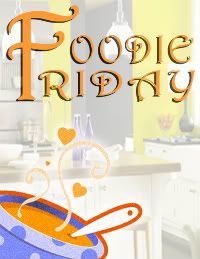 <a <span style="background: yellow;" class="<span style="background: yellow;" class="<span style="background: yellow;" class="<span style="background: yellow;" class="goog-spellcheck-word">goog</span>-spellcheck-word"><span style="background: yellow;" class="goog-spellcheck-word">goog</span></span>-spellcheck-word"><span style="background: yellow;" class="<span style="background: yellow;" class="goog-spellcheck-word">goog</span>-spellcheck-word"><span style="background: yellow;" class="goog-spellcheck-word">goog</span></span></span>-spellcheck-word"><span style="background: yellow;" class="<span style="background: yellow;" class="<span style="background: yellow;" class="goog-spellcheck-word">goog</span>-spellcheck-word"><span style="background: yellow;" class="goog-spellcheck-word">goog</span></span>-spellcheck-word"><span style="background: yellow;" class="<span style="background: yellow;" class="goog-spellcheck-word">goog</span>-spellcheck-word"><span style="background: yellow;" class="goog-spellcheck-word">href</span></span></span></span>="http://<span style="background: yellow;" class="<span style="background: yellow;" class="<span style="background: yellow;" class="<span style="background: yellow;" class="goog-spellcheck-word">goog</span>-spellcheck-word"><span style="background: yellow;" class="goog-spellcheck-word">goog</span></span>-spellcheck-word"><span style="background: yellow;" class="<span style="background: yellow;" class="goog-spellcheck-word">goog</span>-spellcheck-word"><span style="background: yellow;" class="goog-spellcheck-word">goog</span></span></span>-spellcheck-word"><span style="background: yellow;" class="<span style="background: yellow;" class="<span style="background: yellow;" class="goog-spellcheck-word">goog</span>-spellcheck-word"><span style="background: yellow;" class="goog-spellcheck-word">goog</span></span>-spellcheck-word"><span style="background: yellow;" class="<span style="background: yellow;" class="goog-spellcheck-word">goog</span>-spellcheck-word"><span style="background: yellow;" class="goog-spellcheck-word">homemaidsimple</span></span></span></span>.<span style="background: yellow;" class="<span style="background: yellow;" class="<span style="background: yellow;" class="<span style="background: yellow;" class="goog-spellcheck-word">goog</span>-spellcheck-word"><span style="background: yellow;" class="goog-spellcheck-word">goog</span></span>-spellcheck-word"><span style="background: yellow;" class="<span style="background: yellow;" class="goog-spellcheck-word">goog</span>-spellcheck-word"><span style="background: yellow;" class="goog-spellcheck-word">goog</span></span></span>-spellcheck-word"><span style="background: yellow;" class="<span style="background: yellow;" class="<span style="background: yellow;" class="goog-spellcheck-word">goog</span>-spellcheck-word"><span style="background: yellow;" class="goog-spellcheck-word">goog</span></span>-spellcheck-word"><span style="background: yellow;" class="<span style="background: yellow;" class="goog-spellcheck-word">goog</span>-spellcheck-word"><span style="background: yellow;" class="goog-spellcheck-word">blogspot</span></span></span></span>.com"><<span style="background: yellow;" class="<span style="background: yellow;" class="<span style="background: yellow;" class="<span style="background: yellow;" class="goog-spellcheck-word">goog</span>-spellcheck-word"><span style="background: yellow;" class="goog-spellcheck-word">goog</span></span>-spellcheck-word"><span style="background: yellow;" class="<span style="background: yellow;" class="goog-spellcheck-word">goog</span>-spellcheck-word"><span style="background: yellow;" class="goog-spellcheck-word">goog</span></span></span>-spellcheck-word"><span style="background: yellow;" class="<span style="background: yellow;" class="<span style="background: yellow;" class="goog-spellcheck-word">goog</span>-spellcheck-word"><span style="background: yellow;" class="goog-spellcheck-word">goog</span></span>-spellcheck-word"><span style="background: yellow;" class="<span style="background: yellow;" class="goog-spellcheck-word">goog</span>-spellcheck-word"><span style="background: yellow;" class="goog-spellcheck-word">img</span></span></span></span> <span style="background: yellow;" class="<span style="background: yellow;" class="<span style="background: yellow;" class="<span style="background: yellow;" class="goog-spellcheck-word">goog</span>-spellcheck-word"><span style="background: yellow;" class="goog-spellcheck-word">goog</span></span>-spellcheck-word"><span style="background: yellow;" class="<span style="background: yellow;" class="goog-spellcheck-word">goog</span>-spellcheck-word"><span style="background: yellow;" class="goog-spellcheck-word">goog</span></span></span>-spellcheck-word"><span style="background: yellow;" class="<span style="background: yellow;" class="<span style="background: yellow;" class="goog-spellcheck-word">goog</span>-spellcheck-word"><span style="background: yellow;" class="goog-spellcheck-word">goog</span></span>-spellcheck-word"><span style="background: yellow;" class="<span style="background: yellow;" class="goog-spellcheck-word">goog</span>-spellcheck-word"><span style="background: yellow;" class="goog-spellcheck-word">src</span></span></span></span>="http://i1192.<span style="background: yellow;" class="<span style="background: yellow;" class="<span style="background: yellow;" class="<span style="background: yellow;" class="goog-spellcheck-word">goog</span>-spellcheck-word"><span style="background: yellow;" class="goog-spellcheck-word">goog</span></span>-spellcheck-word"><span style="background: yellow;" class="<span style="background: yellow;" class="goog-spellcheck-word">goog</span>-spellcheck-word"><span style="background: yellow;" class="goog-spellcheck-word">goog</span></span></span>-spellcheck-word"><span style="background: yellow;" class="<span style="background: yellow;" class="<span style="background: yellow;" class="goog-spellcheck-word">goog</span>-spellcheck-word"><span style="background: yellow;" class="goog-spellcheck-word">goog</span></span>-spellcheck-word"><span style="background: yellow;" class="<span style="background: yellow;" class="goog-spellcheck-word">goog</span>-spellcheck-word"><span style="background: yellow;" class="goog-spellcheck-word">photobucket</span></span></span></span>.com/albums/aa339/<span style="background: yellow;" class="<span style="background: yellow;" class="<span style="background: yellow;" class="<span style="background: yellow;" class="goog-spellcheck-word">goog</span>-spellcheck-word"><span style="background: yellow;" class="goog-spellcheck-word">goog</span></span>-spellcheck-word"><span style="background: yellow;" class="<span style="background: yellow;" class="goog-spellcheck-word">goog</span>-spellcheck-word"><span style="background: yellow;" class="goog-spellcheck-word">goog</span></span></span>-spellcheck-word"><span style="background: yellow;" class="<span style="background: yellow;" class="<span style="background: yellow;" class="goog-spellcheck-word">goog</span>-spellcheck-word"><span style="background: yellow;" class="goog-spellcheck-word">goog</span></span>-spellcheck-word"><span style="background: yellow;" class="<span style="background: yellow;" class="goog-spellcheck-word">goog</span>-spellcheck-word"><span style="background: yellow;" class="goog-spellcheck-word">HomeMaidSimple</span></span></span></span>/<span style="background: yellow;" class="<span style="background: yellow;" class="<span style="background: yellow;" class="<span style="background: yellow;" class="goog-spellcheck-word">goog</span>-spellcheck-word"><span style="background: yellow;" class="goog-spellcheck-word">goog</span></span>-spellcheck-word"><span style="background: yellow;" class="<span style="background: yellow;" class="goog-spellcheck-word">goog</span>-spellcheck-word"><span style="background: yellow;" class="goog-spellcheck-word">goog</span></span></span>-spellcheck-word"><span style="background: yellow;" class="<span style="background: yellow;" class="<span style="background: yellow;" class="goog-spellcheck-word">goog</span>-spellcheck-word"><span style="background: yellow;" class="goog-spellcheck-word">goog</span></span>-spellcheck-word"><span style="background: yellow;" class="<span style="background: yellow;" class="goog-spellcheck-word">goog</span>-spellcheck-word"><span style="background: yellow;" class="goog-spellcheck-word">Foodiefridaymark</span></span></span></span>-1.<span style="background: yellow;" class="<span style="background: yellow;" class="<span style="background: yellow;" class="<span style="background: yellow;" class="goog-spellcheck-word">goog</span>-spellcheck-word"><span style="background: yellow;" class="goog-spellcheck-word">goog</span></span>-spellcheck-word"><span style="background: yellow;" class="<span style="background: yellow;" class="goog-spellcheck-word">goog</span>-spellcheck-word"><span style="background: yellow;" class="goog-spellcheck-word">goog</span></span></span>-spellcheck-word"><span style="background: yellow;" class="<span style="background: yellow;" class="<span style="background: yellow;" class="goog-spellcheck-word">goog</span>-spellcheck-word"><span style="background: yellow;" class="goog-spellcheck-word">goog</span></span>-spellcheck-word"><span style="background: yellow;" class="<span style="background: yellow;" class="goog-spellcheck-word">goog</span>-spellcheck-word"><span style="background: yellow;" class="goog-spellcheck-word">jpg</span></span></span></span>" alt="<span style="background: yellow;" class="<span style="background: yellow;" class="<span style="background: yellow;" class="<span style="background: yellow;" class="goog-spellcheck-word">goog</span>-spellcheck-word"><span style="background: yellow;" class="goog-spellcheck-word">goog</span></span>-spellcheck-word"><span style="background: yellow;" class="<span style="background: yellow;" class="goog-spellcheck-word">goog</span>-spellcheck-word"><span style="background: yellow;" class="goog-spellcheck-word">goog</span></span></span>-spellcheck-word"><span style="background: yellow;" class="<span style="background: yellow;" class="<span style="background: yellow;" class="goog-spellcheck-word">goog</span>-spellcheck-word"><span style="background: yellow;" class="goog-spellcheck-word">goog</span></span>-spellcheck-word"><span style="background: yellow;" class="<span style="background: yellow;" class="goog-spellcheck-word">goog</span>-spellcheck-word"><span style="background: yellow;" class="goog-spellcheck-word">BWS</span></span></span></span> tips button" width="125″ height="150″ /></a>
Hosted by
and
One of my favorite comfort foods is Banana Bread. I have fond memories of coming home from school to a freshly baked loaf, slicing off a warm piece and letting some butter melt on it before eating. This recipe is my mom's and one I will always enjoy making and passing on to my kids.
Ingredients
1 cup Shortening
2 cups sugar
4 eggs
5 ripe Bananas – you can substitute 1 cup of applesauce for any lack of bananas
3 1/2 cups flour
not quite 2 tsp baking soda
1 tsp salt
Directions
Cream together the shortening, sugar, eggs, and bananas.  In a seperate bowl combine the flour, baking soda, and salt.  Stir the dry ingredients into the wet, and combine until well mixed. Seperate into two loaf pans.
Bake at 300 F for 75 minutes.
Features from last week –
Last week seeing
Just Winging It
post a recipe for Banana bread inspired me to share my mom's recipe. The big catch? Just Winging It bakes hers in a bread machine!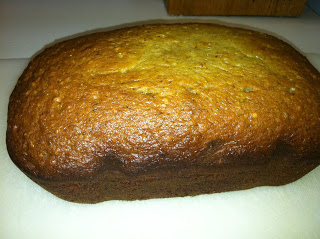 Since we're talking Banana Bread, I think this
Banana Bread Smoothie
from The Veggie Nook looks wonderfully healthy!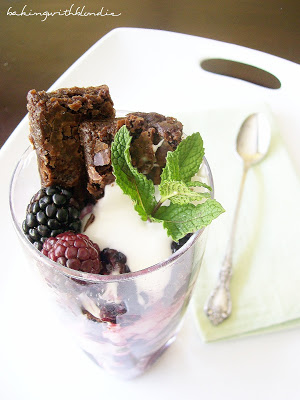 If you've been featured go ahead and grab the button!
<a <span style="background: yellow;" class="goog-spellcheck-word">href</span>="http://<span style="background: yellow;" class="goog-spellcheck-word">homemaidsimple</span>.<span style="background: yellow;" class="goog-spellcheck-word">blogspot</span>.com"><<span style="background: yellow;" class="goog-spellcheck-word">img</span> <span style="background: yellow;" class="goog-spellcheck-word">src</span>="http://i1192.<span style="background: yellow;" class="goog-spellcheck-word">photobucket</span>.com/albums/aa339/<span style="background: yellow;" class="goog-spellcheck-word">HomeMaidSimple</span>/Foodiefridaymark2copy.<span style="background: yellow;" class="goog-spellcheck-word">jpg</span>" alt="<span style="background: yellow;" class="goog-spellcheck-word">BWS</span> tips button" width="125″ height="125″ /></a>
document.write('