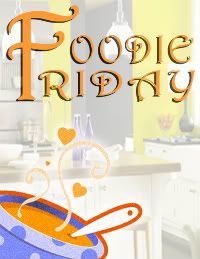 <a <span style="background: yellow;" class="goog-spellcheck-word">href</span>="http://<span style="background: yellow;" class="goog-spellcheck-word">homemaidsimple</span>.<span style="background: yellow;" class="goog-spellcheck-word">blogspot</span>.com"><<span style="background: yellow;" class="goog-spellcheck-word">img</span> <span style="background: yellow;" class="goog-spellcheck-word">src</span>="http://i1192.<span style="background: yellow;" class="goog-spellcheck-word">photobucket</span>.com/albums/aa339/<span style="background: yellow;" class="goog-spellcheck-word">HomeMaidSimple</span>/<span style="background: yellow;" class="goog-spellcheck-word">Foodiefridaymark</span>-1.<span style="background: yellow;" class="goog-spellcheck-word">jpg</span>" alt="<span style="background: yellow;" class="goog-spellcheck-word">BWS</span> tips button" width="125″ height="150″ /></a>
Hosted by
and
Have you ever put together some Freezer Meals?  For years I've heard of freezer meals, and I always wanted to try them out, but I had no idea where to start. I had questions like "At what point in the cooking do I freeze it?" and "Do I cook it longer or let it thaw before cooking?". 
Back when I had just Princess V and Princess C, I decided I wanted to try my hand at this freezing idea. So I started with dinner rolls. I actually completely figured them out on my own, and was very successful with my first try.
And then I stopped. Actual dinners just sounded too difficult to put together, and I really didn't mind being in the kitchen (I still don't!).  Jump to today though, and I've now got Princess R running around my feet, and Baby Prince getting ready to make his appearance. I decided it was time to stop slacking, and get some food put together so we wouldn't rely on pizza every night that I don't have the energy or desire to cook.
Let me tell you, it has been fun!!  I have been putting stuff in the freezer all week, and I'm running out of room.  A deep freezer would be so nice, except trying to figure out where to put it. So I make do with my little above the refrigerator freezer.  I started with cinnamon rolls, because really, cereal gets old, and warm cinnamon rolls are OH so good!  Then I jumped to some Chicken Tortilla Soup and Chicken Pot Pie. Tonight I made a double batch of lasagna and froze one. Tomorrow I plan on getting some bean burritos in there (they should fit!).
Freezing Dinner Rolls
(cinnamon rolls and any other bread will be the same process)
Choose your favorite dinner roll recipe. Follow the instructions up to shaping the rolls. Normally you will shape your rolls and let them rise before cooking. DO NOT LET THEM RISE! Once you shape the rolls place them on a baking sheet and put them in the freezer.  After they've frozen sufficiently (2-3 hours), remove them from the baking sheet and put in gallon freezer bags. By freezing separately before the bags, the rolls should not stick together.
When you're ready to bake the rolls remove from the freezer. Let them thaw and rise until double in size. Bake according to original direction.
Freezing Soup
Make your desired soup according to directions. Leave off any garnishes, or items that could go soggy (in my case, the tortilla chips).  Cool it down in the freezer and then pour into freezer containers – gallon bags work, or air tight Tupperware.
When ready to eat, remove from freezer, dump into a pan and reheat.
Freezing Casseroles
This is similar to the soups. Mix up your casserole according to directions, but do not bake! Once the casserole is assembled, cover with foil, or lid if you have one for your dish (ha, I just realized I put foil on my lasagna, but I have a lid for that pan!).  Place in freezer.
When ready to cook, heat through. I would use the same temperature the recipe calls for, but it will need extra time to heat all the way through.
Now you know the secrets to Freezer Meals! It all seems pretty straight forward, but if you're anything like me, it seems pretty daunting that first time going at it.  Don't be afraid, and ask questions! There's a lot of info online too!
Giveaway Time!
Link up your recipes on the linky and you will have the chance to win a $25 Walmart gift card. Please make sure to use a valid email when adding your link so we can contact you!  The winner will be announced next Friday!
*Gift card provided by General Mills and Walmart through My Blog Spark
document.write('