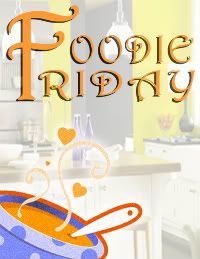 <a <span style="background: yellow;" class="<span style="background: yellow;" class="<span style="background: yellow;" class="<span style="background: yellow;" class="goog-spellcheck-word">goog</span>-spellcheck-word"><span style="background: yellow;" class="goog-spellcheck-word">goog</span></span>-spellcheck-word"><span style="background: yellow;" class="<span style="background: yellow;" class="goog-spellcheck-word">goog</span>-spellcheck-word"><span style="background: yellow;" class="goog-spellcheck-word">goog</span></span></span>-spellcheck-word"><span style="background: yellow;" class="<span style="background: yellow;" class="<span style="background: yellow;" class="goog-spellcheck-word">goog</span>-spellcheck-word"><span style="background: yellow;" class="goog-spellcheck-word">goog</span></span>-spellcheck-word"><span style="background: yellow;" class="<span style="background: yellow;" class="goog-spellcheck-word">goog</span>-spellcheck-word"><span style="background: yellow;" class="goog-spellcheck-word">href</span></span></span></span>="http://<span style="background: yellow;" class="<span style="background: yellow;" class="<span style="background: yellow;" class="<span style="background: yellow;" class="goog-spellcheck-word">goog</span>-spellcheck-word"><span style="background: yellow;" class="goog-spellcheck-word">goog</span></span>-spellcheck-word"><span style="background: yellow;" class="<span style="background: yellow;" class="goog-spellcheck-word">goog</span>-spellcheck-word"><span style="background: yellow;" class="goog-spellcheck-word">goog</span></span></span>-spellcheck-word"><span style="background: yellow;" class="<span style="background: yellow;" class="<span style="background: yellow;" class="goog-spellcheck-word">goog</span>-spellcheck-word"><span style="background: yellow;" class="goog-spellcheck-word">goog</span></span>-spellcheck-word"><span style="background: yellow;" class="<span style="background: yellow;" class="goog-spellcheck-word">goog</span>-spellcheck-word"><span style="background: yellow;" class="goog-spellcheck-word">homemaidsimple</span></span></span></span>.<span style="background: yellow;" class="<span style="background: yellow;" class="<span style="background: yellow;" class="<span style="background: yellow;" class="goog-spellcheck-word">goog</span>-spellcheck-word"><span style="background: yellow;" class="goog-spellcheck-word">goog</span></span>-spellcheck-word"><span style="background: yellow;" class="<span style="background: yellow;" class="goog-spellcheck-word">goog</span>-spellcheck-word"><span style="background: yellow;" class="goog-spellcheck-word">goog</span></span></span>-spellcheck-word"><span style="background: yellow;" class="<span style="background: yellow;" class="<span style="background: yellow;" class="goog-spellcheck-word">goog</span>-spellcheck-word"><span style="background: yellow;" class="goog-spellcheck-word">goog</span></span>-spellcheck-word"><span style="background: yellow;" class="<span style="background: yellow;" class="goog-spellcheck-word">goog</span>-spellcheck-word"><span style="background: yellow;" class="goog-spellcheck-word">blogspot</span></span></span></span>.com"><<span style="background: yellow;" class="<span style="background: yellow;" class="<span style="background: yellow;" class="<span style="background: yellow;" class="goog-spellcheck-word">goog</span>-spellcheck-word"><span style="background: yellow;" class="goog-spellcheck-word">goog</span></span>-spellcheck-word"><span style="background: yellow;" class="<span style="background: yellow;" class="goog-spellcheck-word">goog</span>-spellcheck-word"><span style="background: yellow;" class="goog-spellcheck-word">goog</span></span></span>-spellcheck-word"><span style="background: yellow;" class="<span style="background: yellow;" class="<span style="background: yellow;" class="goog-spellcheck-word">goog</span>-spellcheck-word"><span style="background: yellow;" class="goog-spellcheck-word">goog</span></span>-spellcheck-word"><span style="background: yellow;" class="<span style="background: yellow;" class="goog-spellcheck-word">goog</span>-spellcheck-word"><span style="background: yellow;" class="goog-spellcheck-word">img</span></span></span></span> <span style="background: yellow;" class="<span style="background: yellow;" class="<span style="background: yellow;" class="<span style="background: yellow;" class="goog-spellcheck-word">goog</span>-spellcheck-word"><span style="background: yellow;" class="goog-spellcheck-word">goog</span></span>-spellcheck-word"><span style="background: yellow;" class="<span style="background: yellow;" class="goog-spellcheck-word">goog</span>-spellcheck-word"><span style="background: yellow;" class="goog-spellcheck-word">goog</span></span></span>-spellcheck-word"><span style="background: yellow;" class="<span style="background: yellow;" class="<span style="background: yellow;" class="goog-spellcheck-word">goog</span>-spellcheck-word"><span style="background: yellow;" class="goog-spellcheck-word">goog</span></span>-spellcheck-word"><span style="background: yellow;" class="<span style="background: yellow;" class="goog-spellcheck-word">goog</span>-spellcheck-word"><span style="background: yellow;" class="goog-spellcheck-word">src</span></span></span></span>="http://i1192.<span style="background: yellow;" class="<span style="background: yellow;" class="<span style="background: yellow;" class="<span style="background: yellow;" class="goog-spellcheck-word">goog</span>-spellcheck-word"><span style="background: yellow;" class="goog-spellcheck-word">goog</span></span>-spellcheck-word"><span style="background: yellow;" class="<span style="background: yellow;" class="goog-spellcheck-word">goog</span>-spellcheck-word"><span style="background: yellow;" class="goog-spellcheck-word">goog</span></span></span>-spellcheck-word"><span style="background: yellow;" class="<span style="background: yellow;" class="<span style="background: yellow;" class="goog-spellcheck-word">goog</span>-spellcheck-word"><span style="background: yellow;" class="goog-spellcheck-word">goog</span></span>-spellcheck-word"><span style="background: yellow;" class="<span style="background: yellow;" class="goog-spellcheck-word">goog</span>-spellcheck-word"><span style="background: yellow;" class="goog-spellcheck-word">photobucket</span></span></span></span>.com/albums/aa339/<span style="background: yellow;" class="<span style="background: yellow;" class="<span style="background: yellow;" class="<span style="background: yellow;" class="goog-spellcheck-word">goog</span>-spellcheck-word"><span style="background: yellow;" class="goog-spellcheck-word">goog</span></span>-spellcheck-word"><span style="background: yellow;" class="<span style="background: yellow;" class="goog-spellcheck-word">goog</span>-spellcheck-word"><span style="background: yellow;" class="goog-spellcheck-word">goog</span></span></span>-spellcheck-word"><span style="background: yellow;" class="<span style="background: yellow;" class="<span style="background: yellow;" class="goog-spellcheck-word">goog</span>-spellcheck-word"><span style="background: yellow;" class="goog-spellcheck-word">goog</span></span>-spellcheck-word"><span style="background: yellow;" class="<span style="background: yellow;" class="goog-spellcheck-word">goog</span>-spellcheck-word"><span style="background: yellow;" class="goog-spellcheck-word">HomeMaidSimple</span></span></span></span>/<span style="background: yellow;" class="<span style="background: yellow;" class="<span style="background: yellow;" class="<span style="background: yellow;" class="goog-spellcheck-word">goog</span>-spellcheck-word"><span style="background: yellow;" class="goog-spellcheck-word">goog</span></span>-spellcheck-word"><span style="background: yellow;" class="<span style="background: yellow;" class="goog-spellcheck-word">goog</span>-spellcheck-word"><span style="background: yellow;" class="goog-spellcheck-word">goog</span></span></span>-spellcheck-word"><span style="background: yellow;" class="<span style="background: yellow;" class="<span style="background: yellow;" class="goog-spellcheck-word">goog</span>-spellcheck-word"><span style="background: yellow;" class="goog-spellcheck-word">goog</span></span>-spellcheck-word"><span style="background: yellow;" class="<span style="background: yellow;" class="goog-spellcheck-word">goog</span>-spellcheck-word"><span style="background: yellow;" class="goog-spellcheck-word">Foodiefridaymark</span></span></span></span>-1.<span style="background: yellow;" class="<span style="background: yellow;" class="<span style="background: yellow;" class="<span style="background: yellow;" class="goog-spellcheck-word">goog</span>-spellcheck-word"><span style="background: yellow;" class="goog-spellcheck-word">goog</span></span>-spellcheck-word"><span style="background: yellow;" class="<span style="background: yellow;" class="goog-spellcheck-word">goog</span>-spellcheck-word"><span style="background: yellow;" class="goog-spellcheck-word">goog</span></span></span>-spellcheck-word"><span style="background: yellow;" class="<span style="background: yellow;" class="<span style="background: yellow;" class="goog-spellcheck-word">goog</span>-spellcheck-word"><span style="background: yellow;" class="goog-spellcheck-word">goog</span></span>-spellcheck-word"><span style="background: yellow;" class="<span style="background: yellow;" class="goog-spellcheck-word">goog</span>-spellcheck-word"><span style="background: yellow;" class="goog-spellcheck-word">jpg</span></span></span></span>" alt="<span style="background: yellow;" class="<span style="background: yellow;" class="<span style="background: yellow;" class="<span style="background: yellow;" class="goog-spellcheck-word">goog</span>-spellcheck-word"><span style="background: yellow;" class="goog-spellcheck-word">goog</span></span>-spellcheck-word"><span style="background: yellow;" class="<span style="background: yellow;" class="goog-spellcheck-word">goog</span>-spellcheck-word"><span style="background: yellow;" class="goog-spellcheck-word">goog</span></span></span>-spellcheck-word"><span style="background: yellow;" class="<span style="background: yellow;" class="<span style="background: yellow;" class="goog-spellcheck-word">goog</span>-spellcheck-word"><span style="background: yellow;" class="goog-spellcheck-word">goog</span></span>-spellcheck-word"><span style="background: yellow;" class="<span style="background: yellow;" class="goog-spellcheck-word">goog</span>-spellcheck-word"><span style="background: yellow;" class="goog-spellcheck-word">BWS</span></span></span></span> tips button" width="125″ height="150″ /></a>
Hosted by
and
Simple Living With Diane Balch
Ingredients
12 oz can orange juice concentrate
1 cup Milk
1 cup water
1/4 cup or less sugar (base on your taste)
12 ice cubes
Direction
Blend all ingredients until smooth. Enjoy
Growing up my Mom always made us this amazing Orange Julius!  I loved them. I remember buying an Orange Julius from the mall once and thinking that is was no where near as good as my moms. So of course after getting married one of the first calls home was to get my moms recipe.  Sometimes when I make it, I'll add in other fruits, or juices, but I find the best recipe is still the original.
Take a look at these recipes from last week, and then link up your recipes below.
*Note, next week we'll be featuring Fathers Day Recipes. So be prepared to share your favorite meal to cook for fathers day!
Crystal and Co. shared her Mango Salsa Salmon. I am a salmon lover, but it's hard for me to get anyone else in this house to eat it. So I may make this for my lunch one day.

I've really gotten into canning since my mom bought me a steam canner last fall. I can't wait to try out this Lemon Curd from Chocolate, Chocoalte and More

Cool off this summer with Fox in the Kitchen's Avocado Fudgesicles. I've never been a big avocado fan, but these look good!

If you were featured go ahead and grab this button

<a <span style="background: yellow;" class="goog-spellcheck-word">href</span>="http://<span style="background: yellow;" class="goog-spellcheck-word">homemaidsimple</span>.<span style="background: yellow;" class="goog-spellcheck-word">blogspot</span>.com"><<span style="background: yellow;" class="goog-spellcheck-word">img</span> <span style="background: yellow;" class="goog-spellcheck-word">src</span>="http://i1192.<span style="background: yellow;" class="goog-spellcheck-word">photobucket</span>.com/albums/aa339/<span style="background: yellow;" class="goog-spellcheck-word">HomeMaidSimple</span>/Foodiefridaymark2copy.<span style="background: yellow;" class="goog-spellcheck-word">jpg</span>" alt="<span style="background: yellow;" class="goog-spellcheck-word">BWS</span> tips button" width="125″ height="125″ /></a>
document.write('