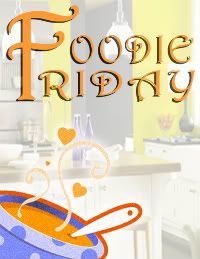 <a <span style="background: yellow;" class="<span style="background: yellow;" class="<span style="background: yellow;" class="<span style="background: yellow;" class="goog-spellcheck-word">goog</span>-spellcheck-word"><span style="background: yellow;" class="goog-spellcheck-word">goog</span></span>-spellcheck-word"><span style="background: yellow;" class="<span style="background: yellow;" class="goog-spellcheck-word">goog</span>-spellcheck-word"><span style="background: yellow;" class="goog-spellcheck-word">goog</span></span></span>-spellcheck-word"><span style="background: yellow;" class="<span style="background: yellow;" class="<span style="background: yellow;" class="goog-spellcheck-word">goog</span>-spellcheck-word"><span style="background: yellow;" class="goog-spellcheck-word">goog</span></span>-spellcheck-word"><span style="background: yellow;" class="<span style="background: yellow;" class="goog-spellcheck-word">goog</span>-spellcheck-word"><span style="background: yellow;" class="goog-spellcheck-word">href</span></span></span></span>="http://<span style="background: yellow;" class="<span style="background: yellow;" class="<span style="background: yellow;" class="<span style="background: yellow;" class="goog-spellcheck-word">goog</span>-spellcheck-word"><span style="background: yellow;" class="goog-spellcheck-word">goog</span></span>-spellcheck-word"><span style="background: yellow;" class="<span style="background: yellow;" class="goog-spellcheck-word">goog</span>-spellcheck-word"><span style="background: yellow;" class="goog-spellcheck-word">goog</span></span></span>-spellcheck-word"><span style="background: yellow;" class="<span style="background: yellow;" class="<span style="background: yellow;" class="goog-spellcheck-word">goog</span>-spellcheck-word"><span style="background: yellow;" class="goog-spellcheck-word">goog</span></span>-spellcheck-word"><span style="background: yellow;" class="<span style="background: yellow;" class="goog-spellcheck-word">goog</span>-spellcheck-word"><span style="background: yellow;" class="goog-spellcheck-word">homemaidsimple</span></span></span></span>.<span style="background: yellow;" class="<span style="background: yellow;" class="<span style="background: yellow;" class="<span style="background: yellow;" class="goog-spellcheck-word">goog</span>-spellcheck-word"><span style="background: yellow;" class="goog-spellcheck-word">goog</span></span>-spellcheck-word"><span style="background: yellow;" class="<span style="background: yellow;" class="goog-spellcheck-word">goog</span>-spellcheck-word"><span style="background: yellow;" class="goog-spellcheck-word">goog</span></span></span>-spellcheck-word"><span style="background: yellow;" class="<span style="background: yellow;" class="<span style="background: yellow;" class="goog-spellcheck-word">goog</span>-spellcheck-word"><span style="background: yellow;" class="goog-spellcheck-word">goog</span></span>-spellcheck-word"><span style="background: yellow;" class="<span style="background: yellow;" class="goog-spellcheck-word">goog</span>-spellcheck-word"><span style="background: yellow;" class="goog-spellcheck-word">blogspot</span></span></span></span>.com"><<span style="background: yellow;" class="<span style="background: yellow;" class="<span style="background: yellow;" class="<span style="background: yellow;" class="goog-spellcheck-word">goog</span>-spellcheck-word"><span style="background: yellow;" class="goog-spellcheck-word">goog</span></span>-spellcheck-word"><span style="background: yellow;" class="<span style="background: yellow;" class="goog-spellcheck-word">goog</span>-spellcheck-word"><span style="background: yellow;" class="goog-spellcheck-word">goog</span></span></span>-spellcheck-word"><span style="background: yellow;" class="<span style="background: yellow;" class="<span style="background: yellow;" class="goog-spellcheck-word">goog</span>-spellcheck-word"><span style="background: yellow;" class="goog-spellcheck-word">goog</span></span>-spellcheck-word"><span style="background: yellow;" class="<span style="background: yellow;" class="goog-spellcheck-word">goog</span>-spellcheck-word"><span style="background: yellow;" class="goog-spellcheck-word">img</span></span></span></span> <span style="background: yellow;" class="<span style="background: yellow;" class="<span style="background: yellow;" class="<span style="background: yellow;" class="goog-spellcheck-word">goog</span>-spellcheck-word"><span style="background: yellow;" class="goog-spellcheck-word">goog</span></span>-spellcheck-word"><span style="background: yellow;" class="<span style="background: yellow;" class="goog-spellcheck-word">goog</span>-spellcheck-word"><span style="background: yellow;" class="goog-spellcheck-word">goog</span></span></span>-spellcheck-word"><span style="background: yellow;" class="<span style="background: yellow;" class="<span style="background: yellow;" class="goog-spellcheck-word">goog</span>-spellcheck-word"><span style="background: yellow;" class="goog-spellcheck-word">goog</span></span>-spellcheck-word"><span style="background: yellow;" class="<span style="background: yellow;" class="goog-spellcheck-word">goog</span>-spellcheck-word"><span style="background: yellow;" class="goog-spellcheck-word">src</span></span></span></span>="http://i1192.<span style="background: yellow;" class="<span style="background: yellow;" class="<span style="background: yellow;" class="<span style="background: yellow;" class="goog-spellcheck-word">goog</span>-spellcheck-word"><span style="background: yellow;" class="goog-spellcheck-word">goog</span></span>-spellcheck-word"><span style="background: yellow;" class="<span style="background: yellow;" class="goog-spellcheck-word">goog</span>-spellcheck-word"><span style="background: yellow;" class="goog-spellcheck-word">goog</span></span></span>-spellcheck-word"><span style="background: yellow;" class="<span style="background: yellow;" class="<span style="background: yellow;" class="goog-spellcheck-word">goog</span>-spellcheck-word"><span style="background: yellow;" class="goog-spellcheck-word">goog</span></span>-spellcheck-word"><span style="background: yellow;" class="<span style="background: yellow;" class="goog-spellcheck-word">goog</span>-spellcheck-word"><span style="background: yellow;" class="goog-spellcheck-word">photobucket</span></span></span></span>.com/albums/aa339/<span style="background: yellow;" class="<span style="background: yellow;" class="<span style="background: yellow;" class="<span style="background: yellow;" class="goog-spellcheck-word">goog</span>-spellcheck-word"><span style="background: yellow;" class="goog-spellcheck-word">goog</span></span>-spellcheck-word"><span style="background: yellow;" class="<span style="background: yellow;" class="goog-spellcheck-word">goog</span>-spellcheck-word"><span style="background: yellow;" class="goog-spellcheck-word">goog</span></span></span>-spellcheck-word"><span style="background: yellow;" class="<span style="background: yellow;" class="<span style="background: yellow;" class="goog-spellcheck-word">goog</span>-spellcheck-word"><span style="background: yellow;" class="goog-spellcheck-word">goog</span></span>-spellcheck-word"><span style="background: yellow;" class="<span style="background: yellow;" class="goog-spellcheck-word">goog</span>-spellcheck-word"><span style="background: yellow;" class="goog-spellcheck-word">HomeMaidSimple</span></span></span></span>/<span style="background: yellow;" class="<span style="background: yellow;" class="<span style="background: yellow;" class="<span style="background: yellow;" class="goog-spellcheck-word">goog</span>-spellcheck-word"><span style="background: yellow;" class="goog-spellcheck-word">goog</span></span>-spellcheck-word"><span style="background: yellow;" class="<span style="background: yellow;" class="goog-spellcheck-word">goog</span>-spellcheck-word"><span style="background: yellow;" class="goog-spellcheck-word">goog</span></span></span>-spellcheck-word"><span style="background: yellow;" class="<span style="background: yellow;" class="<span style="background: yellow;" class="goog-spellcheck-word">goog</span>-spellcheck-word"><span style="background: yellow;" class="goog-spellcheck-word">goog</span></span>-spellcheck-word"><span style="background: yellow;" class="<span style="background: yellow;" class="goog-spellcheck-word">goog</span>-spellcheck-word"><span style="background: yellow;" class="goog-spellcheck-word">Foodiefridaymark</span></span></span></span>-1.<span style="background: yellow;" class="<span style="background: yellow;" class="<span style="background: yellow;" class="<span style="background: yellow;" class="goog-spellcheck-word">goog</span>-spellcheck-word"><span style="background: yellow;" class="goog-spellcheck-word">goog</span></span>-spellcheck-word"><span style="background: yellow;" class="<span style="background: yellow;" class="goog-spellcheck-word">goog</span>-spellcheck-word"><span style="background: yellow;" class="goog-spellcheck-word">goog</span></span></span>-spellcheck-word"><span style="background: yellow;" class="<span style="background: yellow;" class="<span style="background: yellow;" class="goog-spellcheck-word">goog</span>-spellcheck-word"><span style="background: yellow;" class="goog-spellcheck-word">goog</span></span>-spellcheck-word"><span style="background: yellow;" class="<span style="background: yellow;" class="goog-spellcheck-word">goog</span>-spellcheck-word"><span style="background: yellow;" class="goog-spellcheck-word">jpg</span></span></span></span>" alt="<span style="background: yellow;" class="<span style="background: yellow;" class="<span style="background: yellow;" class="<span style="background: yellow;" class="goog-spellcheck-word">goog</span>-spellcheck-word"><span style="background: yellow;" class="goog-spellcheck-word">goog</span></span>-spellcheck-word"><span style="background: yellow;" class="<span style="background: yellow;" class="goog-spellcheck-word">goog</span>-spellcheck-word"><span style="background: yellow;" class="goog-spellcheck-word">goog</span></span></span>-spellcheck-word"><span style="background: yellow;" class="<span style="background: yellow;" class="<span style="background: yellow;" class="goog-spellcheck-word">goog</span>-spellcheck-word"><span style="background: yellow;" class="goog-spellcheck-word">goog</span></span>-spellcheck-word"><span style="background: yellow;" class="<span style="background: yellow;" class="goog-spellcheck-word">goog</span>-spellcheck-word"><span style="background: yellow;" class="goog-spellcheck-word">BWS</span></span></span></span> tips button" width="125″ height="150″ /></a>
Hosted by
and
Inrgredients
16 oz medium sized pasta (elbow, shells, whatever your preference)
4 oz shredded Mozzarella Cheese
1/4 cup Parmesan Cheese
2 tsp Dried Basil
optional 1 medium tomato chopped*
Directions
Cook pasta according to directions. Mix everything together in a large bowl.
*I did not add tomato, but I think it would help give this dish a little more moisture. Otherwise it was a bit dry. The kids gobbled it up though!
Features from last weeks link up:
She gives you all the recipes and your shopping list categorized!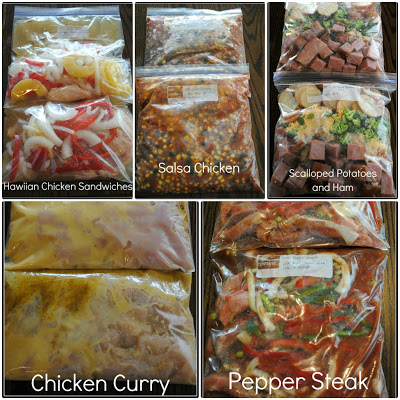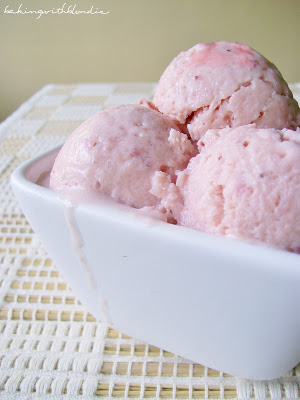 Join us this week and link up below
– Link up to 3 recipes you haven't shared with us before
– Grab the button and place on your blog. This helps us get more participants and more recipes!
– Come back next week for more fun!
document.write('