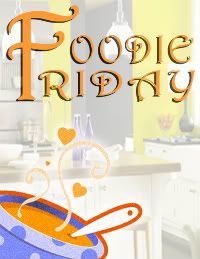 <a <span style="background: yellow;" class="<span style="background: yellow;" class="<span style="background: yellow;" class="<span style="background: yellow;" class="goog-spellcheck-word">goog</span>-spellcheck-word"><span style="background: yellow;" class="goog-spellcheck-word">goog</span></span>-spellcheck-word"><span style="background: yellow;" class="<span style="background: yellow;" class="goog-spellcheck-word">goog</span>-spellcheck-word"><span style="background: yellow;" class="goog-spellcheck-word">goog</span></span></span>-spellcheck-word"><span style="background: yellow;" class="<span style="background: yellow;" class="<span style="background: yellow;" class="goog-spellcheck-word">goog</span>-spellcheck-word"><span style="background: yellow;" class="goog-spellcheck-word">goog</span></span>-spellcheck-word"><span style="background: yellow;" class="<span style="background: yellow;" class="goog-spellcheck-word">goog</span>-spellcheck-word"><span style="background: yellow;" class="goog-spellcheck-word">href</span></span></span></span>="http://<span style="background: yellow;" class="<span style="background: yellow;" class="<span style="background: yellow;" class="<span style="background: yellow;" class="goog-spellcheck-word">goog</span>-spellcheck-word"><span style="background: yellow;" class="goog-spellcheck-word">goog</span></span>-spellcheck-word"><span style="background: yellow;" class="<span style="background: yellow;" class="goog-spellcheck-word">goog</span>-spellcheck-word"><span style="background: yellow;" class="goog-spellcheck-word">goog</span></span></span>-spellcheck-word"><span style="background: yellow;" class="<span style="background: yellow;" class="<span style="background: yellow;" class="goog-spellcheck-word">goog</span>-spellcheck-word"><span style="background: yellow;" class="goog-spellcheck-word">goog</span></span>-spellcheck-word"><span style="background: yellow;" class="<span style="background: yellow;" class="goog-spellcheck-word">goog</span>-spellcheck-word"><span style="background: yellow;" class="goog-spellcheck-word">homemaidsimple</span></span></span></span>.<span style="background: yellow;" class="<span style="background: yellow;" class="<span style="background: yellow;" class="<span style="background: yellow;" class="goog-spellcheck-word">goog</span>-spellcheck-word"><span style="background: yellow;" class="goog-spellcheck-word">goog</span></span>-spellcheck-word"><span style="background: yellow;" class="<span style="background: yellow;" class="goog-spellcheck-word">goog</span>-spellcheck-word"><span style="background: yellow;" class="goog-spellcheck-word">goog</span></span></span>-spellcheck-word"><span style="background: yellow;" class="<span style="background: yellow;" class="<span style="background: yellow;" class="goog-spellcheck-word">goog</span>-spellcheck-word"><span style="background: yellow;" class="goog-spellcheck-word">goog</span></span>-spellcheck-word"><span style="background: yellow;" class="<span style="background: yellow;" class="goog-spellcheck-word">goog</span>-spellcheck-word"><span style="background: yellow;" class="goog-spellcheck-word">blogspot</span></span></span></span>.com"><<span style="background: yellow;" class="<span style="background: yellow;" class="<span style="background: yellow;" class="<span style="background: yellow;" class="goog-spellcheck-word">goog</span>-spellcheck-word"><span style="background: yellow;" class="goog-spellcheck-word">goog</span></span>-spellcheck-word"><span style="background: yellow;" class="<span style="background: yellow;" class="goog-spellcheck-word">goog</span>-spellcheck-word"><span style="background: yellow;" class="goog-spellcheck-word">goog</span></span></span>-spellcheck-word"><span style="background: yellow;" class="<span style="background: yellow;" class="<span style="background: yellow;" class="goog-spellcheck-word">goog</span>-spellcheck-word"><span style="background: yellow;" class="goog-spellcheck-word">goog</span></span>-spellcheck-word"><span style="background: yellow;" class="<span style="background: yellow;" class="goog-spellcheck-word">goog</span>-spellcheck-word"><span style="background: yellow;" class="goog-spellcheck-word">img</span></span></span></span> <span style="background: yellow;" class="<span style="background: yellow;" class="<span style="background: yellow;" class="<span style="background: yellow;" class="goog-spellcheck-word">goog</span>-spellcheck-word"><span style="background: yellow;" class="goog-spellcheck-word">goog</span></span>-spellcheck-word"><span style="background: yellow;" class="<span style="background: yellow;" class="goog-spellcheck-word">goog</span>-spellcheck-word"><span style="background: yellow;" class="goog-spellcheck-word">goog</span></span></span>-spellcheck-word"><span style="background: yellow;" class="<span style="background: yellow;" class="<span style="background: yellow;" class="goog-spellcheck-word">goog</span>-spellcheck-word"><span style="background: yellow;" class="goog-spellcheck-word">goog</span></span>-spellcheck-word"><span style="background: yellow;" class="<span style="background: yellow;" class="goog-spellcheck-word">goog</span>-spellcheck-word"><span style="background: yellow;" class="goog-spellcheck-word">src</span></span></span></span>="http://i1192.<span style="background: yellow;" class="<span style="background: yellow;" class="<span style="background: yellow;" class="<span style="background: yellow;" class="goog-spellcheck-word">goog</span>-spellcheck-word"><span style="background: yellow;" class="goog-spellcheck-word">goog</span></span>-spellcheck-word"><span style="background: yellow;" class="<span style="background: yellow;" class="goog-spellcheck-word">goog</span>-spellcheck-word"><span style="background: yellow;" class="goog-spellcheck-word">goog</span></span></span>-spellcheck-word"><span style="background: yellow;" class="<span style="background: yellow;" class="<span style="background: yellow;" class="goog-spellcheck-word">goog</span>-spellcheck-word"><span style="background: yellow;" class="goog-spellcheck-word">goog</span></span>-spellcheck-word"><span style="background: yellow;" class="<span style="background: yellow;" class="goog-spellcheck-word">goog</span>-spellcheck-word"><span style="background: yellow;" class="goog-spellcheck-word">photobucket</span></span></span></span>.com/albums/aa339/<span style="background: yellow;" class="<span style="background: yellow;" class="<span style="background: yellow;" class="<span style="background: yellow;" class="goog-spellcheck-word">goog</span>-spellcheck-word"><span style="background: yellow;" class="goog-spellcheck-word">goog</span></span>-spellcheck-word"><span style="background: yellow;" class="<span style="background: yellow;" class="goog-spellcheck-word">goog</span>-spellcheck-word"><span style="background: yellow;" class="goog-spellcheck-word">goog</span></span></span>-spellcheck-word"><span style="background: yellow;" class="<span style="background: yellow;" class="<span style="background: yellow;" class="goog-spellcheck-word">goog</span>-spellcheck-word"><span style="background: yellow;" class="goog-spellcheck-word">goog</span></span>-spellcheck-word"><span style="background: yellow;" class="<span style="background: yellow;" class="goog-spellcheck-word">goog</span>-spellcheck-word"><span style="background: yellow;" class="goog-spellcheck-word">HomeMaidSimple</span></span></span></span>/<span style="background: yellow;" class="<span style="background: yellow;" class="<span style="background: yellow;" class="<span style="background: yellow;" class="goog-spellcheck-word">goog</span>-spellcheck-word"><span style="background: yellow;" class="goog-spellcheck-word">goog</span></span>-spellcheck-word"><span style="background: yellow;" class="<span style="background: yellow;" class="goog-spellcheck-word">goog</span>-spellcheck-word"><span style="background: yellow;" class="goog-spellcheck-word">goog</span></span></span>-spellcheck-word"><span style="background: yellow;" class="<span style="background: yellow;" class="<span style="background: yellow;" class="goog-spellcheck-word">goog</span>-spellcheck-word"><span style="background: yellow;" class="goog-spellcheck-word">goog</span></span>-spellcheck-word"><span style="background: yellow;" class="<span style="background: yellow;" class="goog-spellcheck-word">goog</span>-spellcheck-word"><span style="background: yellow;" class="goog-spellcheck-word">Foodiefridaymark</span></span></span></span>-1.<span style="background: yellow;" class="<span style="background: yellow;" class="<span style="background: yellow;" class="<span style="background: yellow;" class="goog-spellcheck-word">goog</span>-spellcheck-word"><span style="background: yellow;" class="goog-spellcheck-word">goog</span></span>-spellcheck-word"><span style="background: yellow;" class="<span style="background: yellow;" class="goog-spellcheck-word">goog</span>-spellcheck-word"><span style="background: yellow;" class="goog-spellcheck-word">goog</span></span></span>-spellcheck-word"><span style="background: yellow;" class="<span style="background: yellow;" class="<span style="background: yellow;" class="goog-spellcheck-word">goog</span>-spellcheck-word"><span style="background: yellow;" class="goog-spellcheck-word">goog</span></span>-spellcheck-word"><span style="background: yellow;" class="<span style="background: yellow;" class="goog-spellcheck-word">goog</span>-spellcheck-word"><span style="background: yellow;" class="goog-spellcheck-word">jpg</span></span></span></span>" alt="<span style="background: yellow;" class="<span style="background: yellow;" class="<span style="background: yellow;" class="<span style="background: yellow;" class="goog-spellcheck-word">goog</span>-spellcheck-word"><span style="background: yellow;" class="goog-spellcheck-word">goog</span></span>-spellcheck-word"><span style="background: yellow;" class="<span style="background: yellow;" class="goog-spellcheck-word">goog</span>-spellcheck-word"><span style="background: yellow;" class="goog-spellcheck-word">goog</span></span></span>-spellcheck-word"><span style="background: yellow;" class="<span style="background: yellow;" class="<span style="background: yellow;" class="goog-spellcheck-word">goog</span>-spellcheck-word"><span style="background: yellow;" class="goog-spellcheck-word">goog</span></span>-spellcheck-word"><span style="background: yellow;" class="<span style="background: yellow;" class="goog-spellcheck-word">goog</span>-spellcheck-word"><span style="background: yellow;" class="goog-spellcheck-word">BWS</span></span></span></span> tips button" width="125″ height="150″ /></a>
Hosted by
and
Before I dive in to this weeks recipe, I want to mention a great opportunity all you cooks have to help raise some money for cancer research.  It's really simple! If you head over to
Giveaway Overload
, they are looking for Healthy, Whole Foods, and Gluten Free Recipes to add to a cookbook. All they're asking for are recipes. Once they compile the book they will begin selling it, and donating the proceeds to CureSearch. I hope you can take a moment to go and submit a recipe. Thanks!
Stroganoff. It's such a funny word.  While I was cooking some up for our dinner, I started wondering where the name came from. According to
Dictionary.com
Stroganoff was named by the French after the Russian Diplomat Paul Stroganov.
Cool! I love history, and finding the origin of things.
Ingredients
1 lb ground beef
1 can cream of mushroom soup
16 oz Sour Cream
1/4 cup chopped onions (optional)
1/4 cup sliced mushrooms (optional)
salt and pepper to taste
1lb egg noodles (or any noodles you enjoy)
Directions
Cook noodles according to package directions. Drain and place in a bowl. Set aside.
Brown the ground beef in a medium pot. Add the onions and mushrooms when the meat is almost no longer pink, and saute it together. Drain the grease, and return pan to the heat. Add soup, sour cream and salt pepper. Cook until bubbling on top. Pour over the noodles and serve.
I always enjoy a side of green veggies with my stroganoff. Cooked green beans, or peas are really good!
We had another great week of link ups!  I thought I'd do it a little different this week, and feature the recipes that had the most clicks! Here are the fan favorites from last week's linky –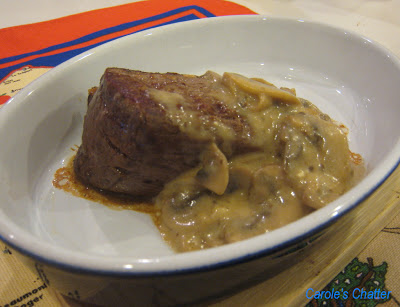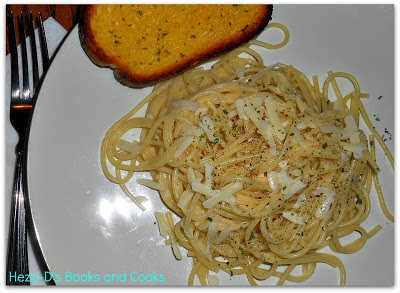 (I have to say that garlic bread looks pretty good too!)
document.write('