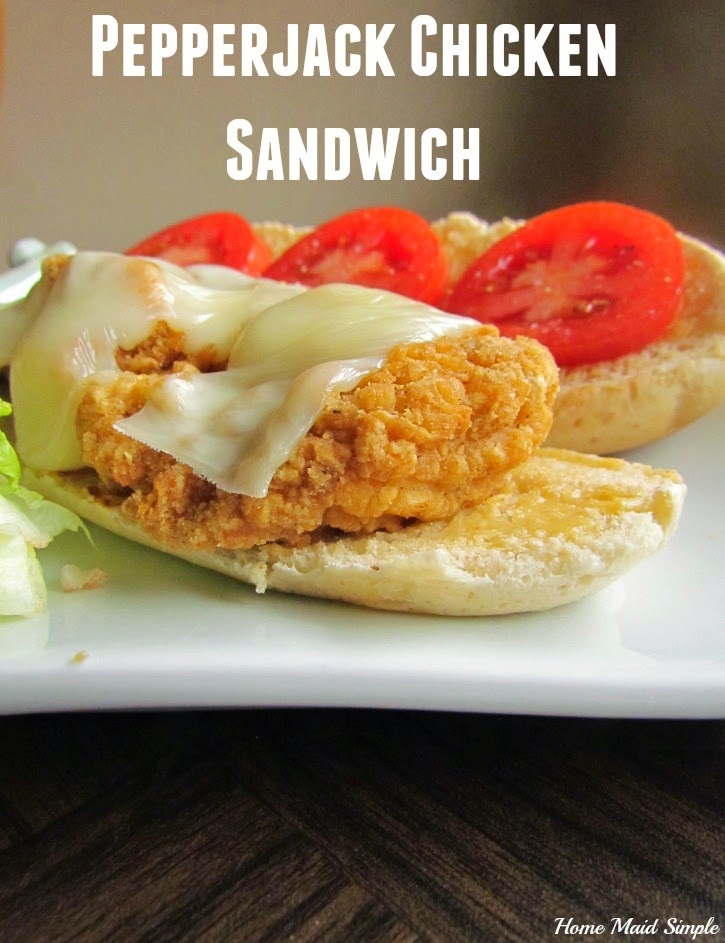 We may earn money from the companies or products mentioned in this post.
Pepper Jack Chciken Sandwich is a sponsored post by Tyson and The Daily Meal. Opinion and recipe are 100% my own.
Oh em YUM! So lately our lunches have been…interesting…. When it's just me and the 2 little at home, I have a hard time really making a good balanced meal. At least for me, don't worry I feed the kids! I just get a little bored of pb&j, mac and cheese, and ramen. Usually I'll go for leftovers, but lately we haven't had too many of those either.
With a renewed focus on taking care of myself this year, part of that needs to be a good lunch. I whipped this Pepperjack Chicken Sandwich up today, and seriously, you are going to love it! It's not only full of flavor, but it's extremely quick and simple to make as well.