By the chimney with care.  In hopes that St Nicholas soon would be here.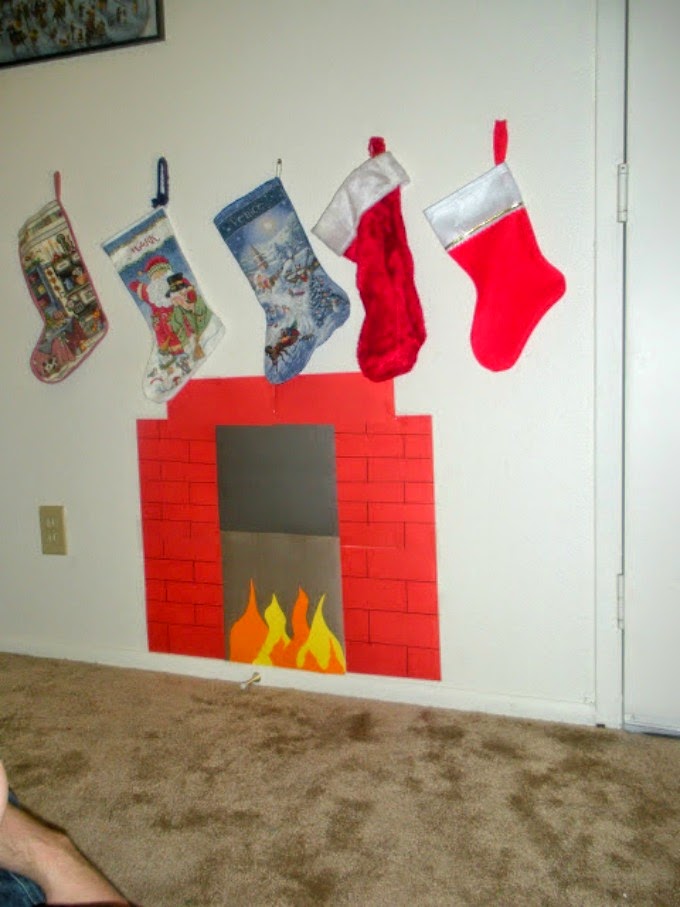 A little card stock, marker, and creativity can go a long way!
What you'll need:
Cardstock – red, orange, yellow, black
Black permanent marker
On the red cardstock, draw lines to create bricks. Tape the Black Cardstock to your wall. Fit read brick cardstock around the black.
Cut flames out of orange and yellow cardstock. Attach to the black. 
Hang your stockings with care, and wait for St Nicholas to appear.