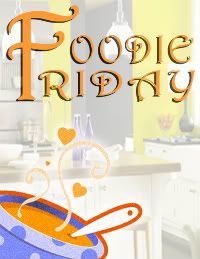 Hosted by
and
I made it to the store ealier this week. It really has become a feat with 4 kids, all vying for a seat in the cart. I personally can't stand those huge car like carts, that are supposed to make it easier for the mom with lots of little ones, because they don't make it easier. I find with those carts my kids are fighting more, hanging heads out the little windows, can hide stuff in the cart without me seeing easier, not to mention they're harder to turn and feel like you're driving a semi down a dirt road.
Sorry I completely lost track here. Where was I? Oh yes, I ventured to the grocery store, with 3 of the 4 kids in tow. Upon entering the store, a great amazing deal stood out screaming at me.
Strawberries - $1.50 for a 2lb case. We love the berries in our house, so I was not going to pass up this deal. The first couple of days we were eating them in our yogurt, but I soon realized we were not eating them fast enough that way, so off to my
Pinterest Food Board
I went. I knew I had pinned a strawberry freezer jam, and was hoping I could find it again. In my search for that recipe however, I came across one I wanted to try even more!
Strawberry Lemonade Concentrate
Ingredients
6 cups whole strawberries, washed and hulled
4 cups lemon juice (I used the bottled stuff)
6 cups sugar
Directions
Using your preferred tool (food processor, blender, etc) puree the strawberries*. Pour into a large saucepan, and add lemon juice and sugar. Heat over medium high heat until it reached 190 degrees F. (I'm no expert, and not sure why the temp is important, but I did it anyways. Even borrowed a food thermometer since I don't own one). Remove from the heat.
Ladle the juice into canning jars (approximately 3 quarts, or 6-8 pints). Wipe the rims with a wet cloth. Place sterile lids and rings on jar. Water bath or steam can process for 15 minutes.
To reconstitute mix 1 part concentrate with 1 part water (or soda would probably be good too)
*I attempted to use my blender, but it wasn't doing much, so I used a potato masher and mushed my berries up real good. As a result I'm sure my lemonade will be a bit chunkier then if you use an appliance.
Now have at it! Show us what's cooking in your kitchen! Any special Mothers Day treats?