We may earn money from the companies or products mentioned in this post.
Have leftover spaghetti? Try this baked spaghetti alfredo with your leftovers and never waste a good meal again.
Spaghetti used to be a weekly staple around here. Until I ran out of spaghetti sauce. And then continually forgot to put it on the grocery list. One day I was just wanting a good spaghetti and thought maybe I could create my own alfredo.
I won't share that recipe with you because it was not very good.
What was good though, was my creation from its leftovers. I tossed in some more liquid, covered it in cheese, and this baked speghetti alfredo was born. The whole family loved it, and I hope you will too.
The recipe can be made either from scratch or with leftover Alfredo Spaghetti.
Baked Spaghetti Alfredo
Baked Spaghetti Alfredo
2018-01-04 18:53:22
Whether you use leftovers or make it from scratch, this baked spaghetti alfredo will be a family hit.
Ingredients
8oz Spaghetti
16oz jar alfredo Sauce
precooked meatballs (or make your own)
4 mushrooms, sliced
1/4 cup Parmesan Cheese
Instructions
Cook spaghetti according to the package directions. Preheat oven to 350 F.
Grease a 9x9 pan.
Once the spaghetti is cooked, drain, and put in the prepared 9x9 pan. Mix the mushrooms and meatballs in a small bowl with the alfredo sauce. Pour over the noodles evenly. Top with Parmesan and bake for 25-30 minutes.
Notes
Is using leftover alfredo spaghetti, add a bit of whipping cream and evaporated milk before baking.
Home Maid Simple https://www.homemaidsimple.com/
A quick way to do this is just to toss leftover spaghetti in a pan with some sauce and add cheese to the top. You can make it so many ways, and have many different flavors to choose from depending on what you have leftover from a Spaghetti night, or what sauces you choose to use.
My failed attempt at an alfredo sauce had me adding a little whipping cream and evaporated milk to my dish to get a little more moisture. Now go, have fun, and know that even a disaster can be turned into something yummy!
~Features~
Roasted Asparagus Soup
We've had a serious cold front hit this week, and I'm looking for warming to the core healthy soups. This one is just lovely.
Crab and Chipotle Aioli Deviled Eggs
Is she serious? I about died and went to heaven looking at these beauties. I'm a pretty traditional deviled egg kinda girl, but these are going on the must try!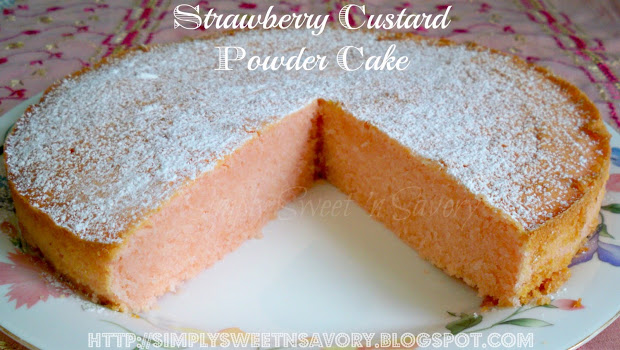 Strawberry Custard Powder Cake
We're in the midst of planning a Strawberry Shortcake party for my almost 5 year old, so when I saw this custard, I knew it was going on the drawing board for the party.
document.write('