We may earn money from the companies or products mentioned in this post.
As my blog title states, I'm striving to turn our House into a Home. For me this means, it's not just a dwelling, a roof over our heads and beds to sleep in (though I have recently taken up residency on the couch, darn pregnancy pains). A home is a place full of love, laughter, family and friends. A place anyone can feel welcome in as soon as they cross the front doorstep. To help with this in our front room we have this quote painted on the wall.
Last week as I pulled into the driveway after picking Princess V up from school, she declares "I hate this house. It's a big mess. We need a bigger house." Thank goodness I was already parked, because I was floored by this 5 year old's statement. I LOVE our house. I DON'T want a bigger house (this one's plenty big to clean as is!). Why would she say something like that? After talking it over with Mark we decided it came down to attitude. Was I displaying an attitude of love for our home? Was I showing our home love and teaching the Princesses how to love our home? I'm guessing not. Actually, I'm not guessing. I wasn't. Being 8months pregnant and emotionally and physically drained, I just didn't have it in me to show as much love and caring to our home as I would like. Instead, I realize I showed more frustration and anger with the constant messes that I just couldn't keep on top of. No wonders she thought she hated our house, she was associating it with the mess, which is exactly what I was exemplifying to her!
On a recent trip to visit Mark at work, I saw a sign he had hung on one of the doors. I really liked it, and decided I needed to incorporate it into my daily thoughts.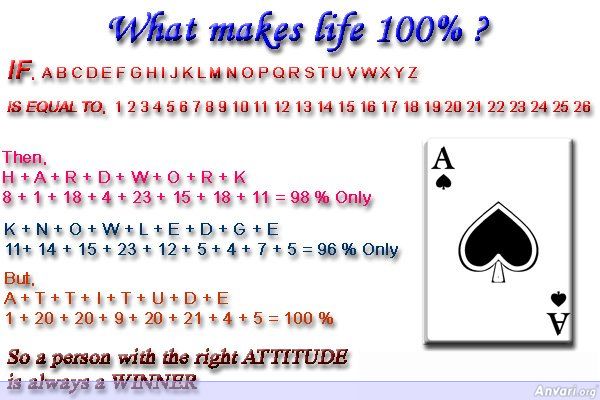 So how do I turn this around? How do I change my attitude. The messes still frustrate me, especially as it gets harder and harder to bend over to pick things up. How do I teach my kids that we can love our home, by keeping it clean?
First, I have to change my attitude. From now on, if there is a mess, instead of becoming frustrated, thinking I'm the only one who cares (come on, you know you've thought it before too), I need to kindly ask for help. I need to pull out that little reservoir of energy to put a smile on my face, and get to work. Then once we have the mess clean, I can show the Princesses the type of fun we can have in a clean home. There is so much we could do, but I never do, because of the messes. We could have so much fun, if only we clean up after ourselves, and all pitch in.
Once we have our home clean, I am feeling the need to make each room enjoyable for everyone. There should be some element in each of the rooms that will make it home for us all. Here's some ideas I've put together, and begun to incorporate into our home.
Front Room – I've added an art wall. Although our front room is mostly used for visiting with friends. It's a place I always strive to keep clean and free of toys. But it also seems to be where we spend the most family time. Having an art wall to display the Princesses work has been both fun and enjoyable for all of us. For some, the front room could be your family room, your game room. Whatever room you spend the most time in. Try to keep it simple, with elements for each member of the family. By doing this it can bring the family closer together while still giving that individuality.
Kitchen – Our kitchen is very small, and is more like a hallway. Really, to get to the rest of the house you have to walk through the kitchen first. To change the attitude in our kitchen I'm planning on involving the Princesses in cooking each day. Besides getting some more time with them, it will also teach them life skills, and responsibility. For the smaller one, I have our tupperware drawer available for her to play in. The older girls love playing in it too, and they have many pretend parties with tupperware strewn across the floor. Allowing them this space lets them feel apart of the kitchen happenings.
Dining Room
– Now that it's remodeled, we all love our Dining Room more! We went for a Venetian theme with the color and decor. After Princess V's declaration though, I wanted to make it more child friendly as well. So the play kitchen came out of the toy room, and into the Dining Room. I haven't seen them play so much with their kitchen in forever! Just today after lunch they sat around it getting "drinks and ice" from the little fridge. While they did that, I was able to clean up lunch. What a joy this brought into our home, as the 3 girls played nicely together without any fights or tantrums.
Play Room – If you have a place specifically for toys, that is great! After our flood last fall we were able to remodel and make that space. Don't forget to add elements for the adults in this room. Yes the room is built for the kids, but you want to be able to get down and play with your kids. When we first made the room, there was no seating in it. I realized soon that I needed something down there so I could be with the kids, but still be an adult as well. So down went our little IKEA couch. The problem we have with this room now, is keeping it picked up. It seems like an impossible chore, but it isn't. My first idea, is to create some game art. My kids love their board games, but don't know how to play by the rules yet. This causes pieces of different games to be left spread around the room. I saw this brilliant idea on Pinterest, and plan on adding it to our play room. It keep it fun for the kids, and clean for the adults.
Once we have the rooms set up, as the adult I need to set clear rules and boundaries. For some it may be "Food stays in the kitchen", or "Shoes stay by the door". Decide what's most important to you in your home, and what is possible for your life situation. For us, we mainly keep food in the kitchen, but we often enjoy a fun "picnic" in the front room. It breaks the same old, and keeps the Princesses entertained. I do prefer no food downstairs though. I just haven't made that a clear rule; one with consequences for being broken. Once you have your rules decided on, if you have kids, talk about consequences and rewards for obeying. We do a Daddy Dollar and Mommy Market system that our kids love! They'll do just about anything to get a Daddy Dollar, and they know we mean business if one is taken away. At the end of each week they get to shop the Mommy Market.
Now this whole post started because of what Princess V declared. So I'd like to end with another of her declarations, a few days after the first
"Mom, I love this house. I love the seat here, with my blanket and pillow and watching Avatar".
Let me give you a little bit of a view into what it was exactly that she loved.
Amazing what a little change in attitude can do.
*This post is part of
Blogelina's
100 Blog Comment Event.