We may earn money from the companies or products mentioned in this post.
I'm getting ready to make some hand pies with Lincoln but wanted to take a quick minute to share some of my favorite pies. When it comes to dessert, pie is right near the top.
To keep with the theme of small hand pies, I had to make sure you all saw my 2 mini pies from last year. Mini Apple Pie that we made for the schools Custodians, and Mini S'mores Pie for the days we were stuck inside during the winter.
While some may not consider it a pie, I make my Cherry Almond Cheesecake in a pie pan. So I consider it a pie, and the very best kind in my world. While Cheesecake/pie is my favorite, a simple Cherry Pie ranks high on the list as well. I found this fantastic 2 ingredient Cherry Pie over on Midget Momma. Not everyone likes cherries, I get that. Sadly half of my very own offspring refuse to eat cherries – sad day – so sometimes I'll please them and try something new like this Fried Apple Peach Pie.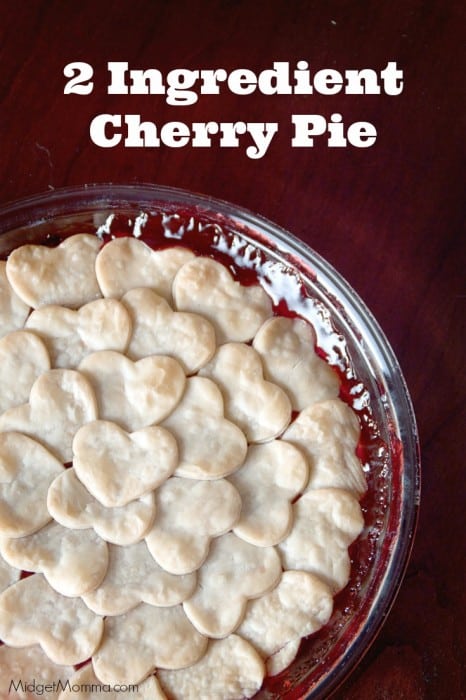 Since we're talking favorites around here, Mark loves his Sweet Potato Pie. Until I married him, I wouldn't even give it a try. Now I find it perfectly sweet for dessert. Sweet Potatoes venture over to the less dessert more dinner side in my mind, though. But who says you can't have pie for dinner?
One of the most popular recipes on Home Maid Simple is the Impossible Cheeseburger Pie. Everyone loves how easy, and tasty this recipe is. Another favorite is Shepherds Pie. I recall eating this quite a bit as a kid. A Day In Motherhood has a great recipe that has a fun way to pipe on the potatoes. She takes us full circle back to our mini pies with her Quick n'Easy Chicken Pot Pies.
I promised you 10, and if you're counting, we're not quite there. The last couple are not actual pie recipes but fit our theme anyways. I love knowing I can make pie all year round, and especially apple pie. So come fall time you can find me looking for the best deal on apples in bulk so I can Can our own Apple Pie Filling. Finally, after all this pie, what are we going to do with those old pie tines? Well, I have 14 ways to reuse pie tins that you may not have thought about before.
Are you eating Pies today?