We may earn money from the companies or products mentioned in this post.
This shop has been compensated by #CollectiveBias, Inc. and its advertiser, Hallmark's #NorthPoleFun. All opinions are mine alone.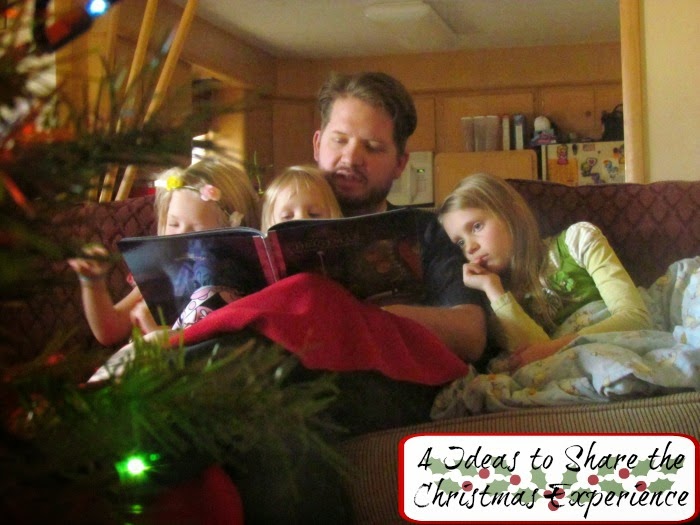 I love this time of year! I know I've talked about how Fall is my favorite season, but the transition from fall to winter is right up there. Snow falling, Christmas carols playing, and lots of family time spent together. I really don't think anything beats spending time with family. This Christmas I want to spend more time sharing experiences.
Traditions
A couple years ago I decided I wanted to start collecting Christmas stories. One's that we would pull out each winter and cuddle up as a family to read. It's the ideal holiday scene isn't it? Families in warm pajamas, a fire lit, the tree glowing, and a good story being read. Instead of just buying a bunch all at once, I wanted to make it a tradition where each year we pick one new book to add.
Time with Family
While picking up our book I came across this fun Bake like an Elf set. Princess V and I have started cooking together, and even started her own cooking show, so I knew this was going to be the perfect gift to get her. Originally I was going to wait until Christmas to give it to her, but she was invited to a talent show, so what better way to share her new talent then with some Christmas cookies?
Oh she and I had so much fun using the stocking and mitten measuring cups to make cookies for her friends.
Share Traditions and Treats with friends
We've done a lot of moving, but this summer was easily our furthest move from all our friends and family. When we met another family at church with kids all the same ages, going to the same school, with our oldest in the same class – we became fast friends. Making friends so quickly really helped us with this move. I wanted to let them know just how much their friendship meant to us, so we decided to share our Christmas experience with them.
We found Snowby the Polar Bear: Snowby's New Friend with a plush Snowby to pass on the tradition of a new Christmas book to our new friends. Then we baked up some cookies, because really – is it Christmas without cookies?
Games
We picked up all these fun items at Walmart down what I'm dubbing the "Northpole" aisle. There was so much goodness down here, it was hard not to leave with a little of everything. Princess R and Little Prince were having a blast turning on every single Dance Like and Elf music player, and throwing the Magic Snowballs around.
I may head back and grab one of the family games like Rooftop Drop or Peppermint Ring Fling without kids so we can surprise them one night.
How will you share the Christmas Experience this year?