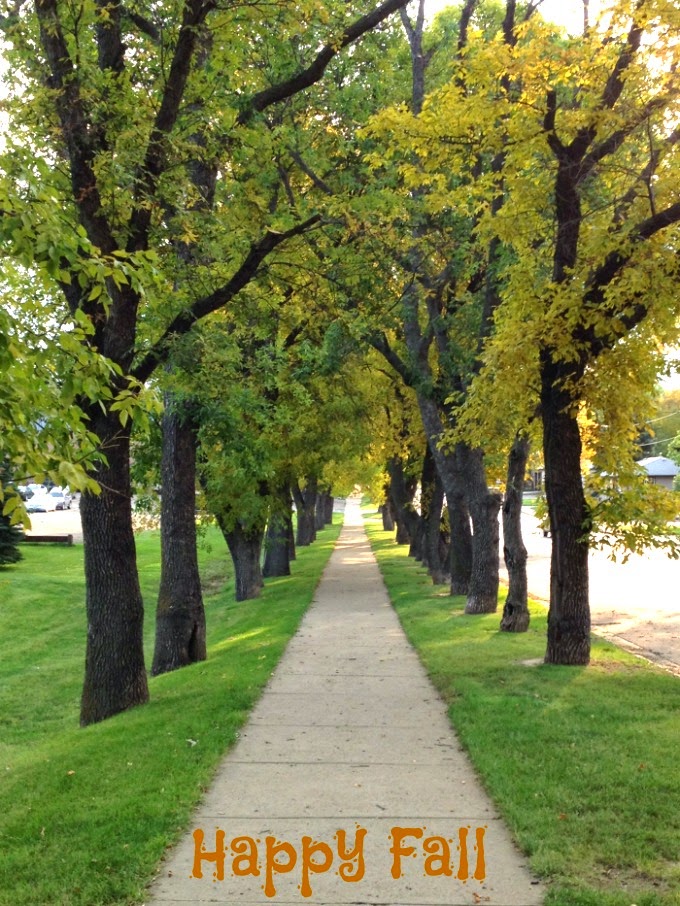 We may earn money from the companies or products mentioned in this post.
I love the fall. Absolutely my favorite season of the year. When the trees begin changing colors, and the weather gets a little cooler. I find we seem to move shortly before the fall a lot, which means along with the seasons changing, we're usually changing up our routine, and trying to figure out our new home.
Living here has really been wonderful so far. We live where I can see the kids elementary school, which encourages me to get out and walk them every day, instead of driving. Since we're already out walking, the Little Prince and Princess R and I like to take our time coming home. We've found some pretty fun things on these adventures – things that otherwise we may have just passed by.
The top picture is just down our road – but it's not where we normally walk. We had decided to take the long way around one day, and found the trees to be turning a delightful yellow and orange. Another day, we strolled off the sidewalk and discovered an apple tree on the University Campus next to us.
It is now all of the kids favorite stop on our walk home from school. We haven't quite decided what kind of apple they are, and if they will get any bigger, but it has been a fun discovery and time out from the hustle bustle of life. It's also provided a wonderful, sly way to get the kids eating a little healthier. Since we found the tree, they consider apples more of a "treat" than just a fruit.
Finally while playing in the front yard, we came across this interesting plant. From a distance I thought for sure some animal had laid an egg and left it, but upon closer examination found it was just a mushroom. I've never seen this particular type of mushroom, but ever since discovering our first one, we are finding them more and more.
Perhaps this is why I love fall. It helps remind me that I like the change of seasons. Fall especially reminds me of the simple beauty that can come with change, when we focus on it.