We may earn money from the companies or products mentioned in this post.
I received an air filter in exchange for this post. All opinions are my own.
It's the New Year, but many of us are still suffering from colds, allergies, and other upper respiratory problems. If you've been stuck inside during the winter break with your kids, you probably know what I'm talking about.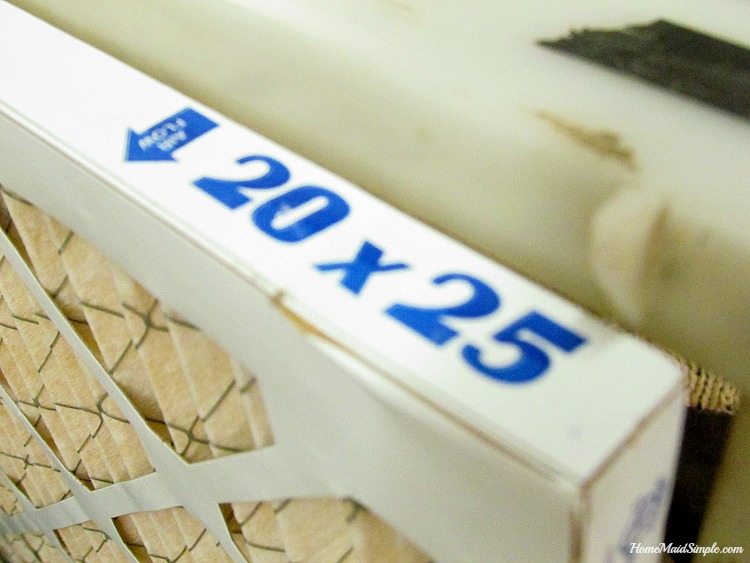 I myself came down with a cough just before Thanksgiving, and it wasn't until just before the New Year that it finally subsided. Now it only acts up as I go between the freezing temps outside and the warm indoors. My lungs are still adjusting to that transition this winter. Mark also had 'the cough' but seems to have gotten over it just after I did. It got so bad, though, and many we knew seemed to have it, that we started calling it the Indiana Croupe.
Now is the time to check your air filters! I recently found Filter Snap, and love the idea of it. Instead of me trying to remember when we changed the air filter last, I'll only have to think about it when my new filter arrives on the doorstep. I get to choose how frequently I want to change my filter, and then it's a set and go type of thing. My air stays clean, and there is one less thing I have to think about.
When my first filter arrived, I had Mark show me how to change it. This has to be the easiest thing to change ever. I mean I thought changing the car air filter was a breeze, our home filter has it beat. I originally thought I'd be giving you a DIY on how to change your air filter today, but it's just too easy.
Locate your furnace.
Open it up.
Remove old filter.
Replace with the new filter.
Close the furnace.
Say what?! If you still need help, send me a pic of your furnace and I'll walk you through it from there. I promise you can't mess this up, even if you are the kind who usually calls others to help you. I've been in your shoes, I just happened to marry a very handy husband who teaches me cool things like this.
Guess what, I'm going to leave you with one more piece of home cleaning advice today. Whenever you change your filter, take a walk around the house and look at all your air vents too. This is a great time to give them a good dusting. I personally prefer to use my vacuum with the brush attachment. This makes sure that all the dust collecting on them is sucked out of the vent instead of dropping into your air system.

How often do you change your air filter?
The recommended length is every 3 months. However, if you have more than one pet or severe allergies it is suggested to change it closer to every 1-2 months. On the flip side, if you own a vacation home, your filter only needs to be changed every year. That's what makes Filter Snap another awesome company because you set how often you receive your new filter. They have options from every 1, 2, 3, 6, and 12 months!