We may earn money from the companies or products mentioned in this post.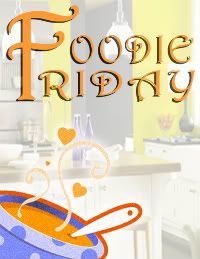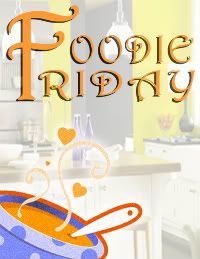 Hosted at
and
An online friend of mine challenged me to go without chocolate for the month of October. It wasn't specifically directed at me, but she and her son made a goal to have no chocolate, and she extended the challenge to our online group of friends. I am pretty excited about this challenge, because I really need to cut more sweets out of my diet. I'm a sugar, dessert, baking loving kind of gal. I keep looking at the boxes of brownies in my cupboard, and then trying to find something else.
Princess C and I were going to make our No Bake Cookies this last week, but then I remembered the whole chocolate thing. So we made some Cornflake Cookies instead.
So look for some more healthy recipes this month here!
Anyways, while we're avoiding chocolate, we're not avoiding sweets! Today I've got a yummy cupcake and frosting for you
Apple Cupcakes with Brown Sugar Frosting topped with Fresh Apples

Ingredients
2 cups flour
2 tsp cinnamon
1 tsp baking soda
3/4 tsp nutmeg
1 cup butter softened
1 cup sugar
1/2 cup brown sugar
4 eggs
1 1/2 cups applesauce
2 Apples, chopped into chunks
Frosting
1/2 tub whipped cream topping
1/2 cup butter softened
1 cup brown sugar
1/4 to 1/2 cup powdered sugar
Directions
Preheat oven to 350 F
Cream together sugars and butter. Add the eggs one at a time, beating between each. Add the applesauce. Mix well.
In a separate bowl, mix together the dry ingredients. Add to the wet ingredients, and mix well.
Pour into muffin tins, about 3/4 full.
Bake for 18-20 minutes, or until a toothpick comes out clean.
Frosting
Beat all the frosting ingredients together until smooth. Slowly add the powdered sugar until you have a good frosting consistancy. Pipe onto cooled cupcakes. Then top with the chopped apples. Enjoy!
My piping bag got a hole in the side, thus the crazy looking frosting job in my picture. I'm not a great froster, but I'm not usually that messy either.
~Last week's Features~
This time of year I am a sucker for drinks like this Pumpkin Spiced White Hot Chocolate
(this surely can't count as chocolate right? I may have to cheat on my no chocolate)
This Chinese Chili is sure to warm anyone up on a cold night
from
Food Done Light

These Rose Cookies would be so beautiful at any holiday party
from The 21st Century Housewife
Looking forward to another great week of scrumptious recipes! Link up below.

document.write('