We may earn money from the companies or products mentioned in this post.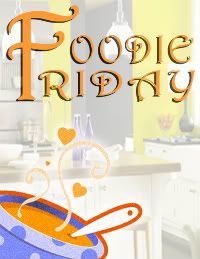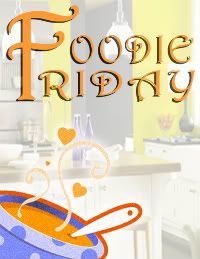 Please visit my co-host Diane at Simple Living and Eating.
Today's recipe is brought to you by my husband Mark. He surprised me periodically with his creativity in the kitchen. Especially when what he is saying, doesn't sound all that appetizing to me.
If you recall I've attempted, not once, but twice, to make mini Apple Pies using puff pastry, and failed both times. So we had a nice bowl of Apple Pie Filling sitting in our fridge. I knew I needed to use it, I just didn't know how.
Then in comes Mark and he says
"Hey, you know that Apple Pie filling in the fridge?"
yes?
"I was thinking, let's wrap it in a tortilla, and drizzle butter, cinnamon and sugar on the top."
really? That sounds….not so great. But what the hey, let's give it a go.
An hour later (with a small twist of chocolate and ice cream by me) – "Holy Moly! This is good! I need more apple pie filling!"
And that my dear readers is the story behind Apple Pie Burritos. A little late for Cinco De Mayo (my bad), but that's OK because these are good anytime, anywhere.
Apple Pie Burritos
Ingredients
4 flour tortillas
1 TBS melted butter
1 tsp Roasted Saigon Cinnamon
2 tsp sugar
Chocolate syrup
ice cream
Directions
Warm the apple pie filling up in the microwave. About 2-3 minutes (stop periodically and stir). Spoon 4 TBS filling (or your own desired amount) of filling onto a tortilla. Roll the tortilla up. Repeat with each tortilla. Drizzle melted butter across all 4 tortillas.
In a small bowl combine Cinnamon and Sugar. Sprinkle over the tortillas. Top with a few scoops of Vanilla Ice Cream, and drizzle on some chocolate syrup.
Eat, Enjoy, Make some more.
~FEATURES~
Peanut Butter Pasta
from Confessions of an Overworked Mom
It seems strange at first, but it's another great way to get the Asian inspired peanut flavor into pasta.
Very Berry Spinach Salad
from Ashley's Dandelion Wishes
I love how simple this salad is, while still popping with pretty colors.
Pile-On-Tops
from A Handful of Everything
If your still looking for a Mothers Day Breakfast, this would be perfect!
document.write('