We may earn money from the companies or products mentioned in this post.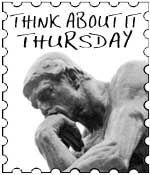 Your hosts for this weekly meme are
Today's Topic:
Has education become more about temporary results and grades than long term success and knowledge?
My kids have not made it to testing grades yet, so from personal experience, I don't have much to say on this issue. However, I am married to a school teacher, and am the daughter of 2 school teachers. I have many friends who teach as well. From what I have seen, and read, we have become too focused on testing. Instead of teachers being able to really get down and teach the kids, and help those struggling, while also pushing those advanced, they've been stuck just trying to get every kid to pass a test.
Why? What happened? Well school's started relying on test scores to get their funding. If scores aren't good enough, they could lose some funding. It used to be that tests were used as an evaluation as a whole so the teachers knew where to help the kids. What were they struggling with? What did they have a good knowledge of? No longer. Now it's an evaluation of how well the teachers must be doing.
I see where this may have been a good idea. It would help weed out those teachers who weren't really teaching, and help push to keep kids at a level they should be at.
It's gone south though. Now it's all teachers can focus on. The test scores. Teach the kids what they need to know to pass the test, and forget the rest.
One major problem is that the smart kids are getting left behind now. Even advanced learning kids need an environment that will teach them and motivate them to keep learning. Otherwise, they will get bored, and fall behind the rest of the kids, or become mischievous.
My opinion is that the money needs to be removed from test scores. A revamp of how teachers are evaluated needs to occur. And kids should be taught at a pace they can really thrive in, whether it's slowly, or advanced. We need to tailor a little more to every child's learning need.
Next week's topic:
Is spending too much time on your computer bad?
document.write('