We may earn money from the companies or products mentioned in this post.
This post on back to school savings at the Disney Store is sponsored by TopCashBack. All opinions are my own.
Are your kids back in school yet? We love this time of year around our house. We get back to a better routine, and I get a little bit of quiet adult time. One thing for sure, though, going back to school is not cheap. Whether your school provides a list of items for you to purchase or charges a standard fee, parents everywhere are looking to send their kids back to school with the tools they need to succeed while saving money.
I give you TopCashBack. The site that gives school savings back to you with every purchase.
It's pretty simple to use really. First, you'll want to sign up for a Free account. Search the over 4000 retailers for the store you want to shop at. We're checking out the Disney Store because I can count on them for clothes my kids will love wearing, and they even have school supply sets that Lincoln is obsessed with.
Once you find the store you want to shop through click on "Get Cashback Now", and you'll get this message above while being redirected to the store.
Go ahead and shop as normal, get your items. Check back to your TopCashBack account within 1-2 days to see your earnings. 100% commissions are given back to members, and it costs you nothing to shop with them.
Finally go ahead and cash out to your bank account. With TopCashBack there is no minimum payout, so whether your have .01 or $100+, you'll always be able to get that money back where you can use it.
Back To School Savings at the Disney Store
I'm loving the Back To School section at the Disney Store right now. There's already a good number of savings up to 40% off going on, but then you add the 5% cashback from TopCashBack, and you can really snag some great Disney deals for your kids.
School Gear
Personally, I love the Cars 3 Lunchbox, but Lincoln is wishing for the Spiderman Lunchbox, Backpack and Stationary combination. Venice fell in love with the Emoji back to school set pictured here.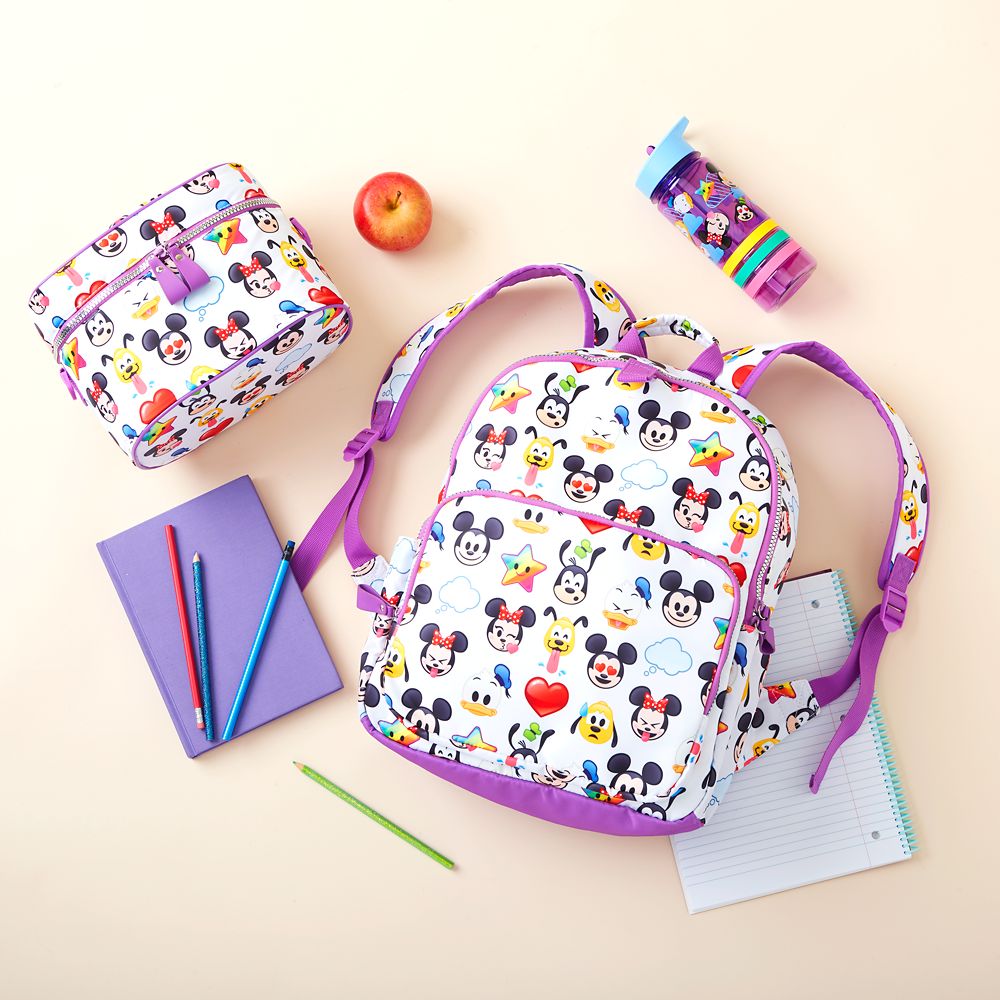 Back to School Clothing
Everyone knows that first day back can set the tone for the rest of the year. This is why we dress our kids up in brand new clothes every year right? First impressions with teachers, staff, and possibly new friends can change their year. Of course, new clothes I always found gave me a bit more confidence too. Graphic tees are always in style, and pair with so much that they can wear them all year and sport their favorite characters. I'm kind of loving on this Belle Tee and want it in my size.
What are you waiting for? Sign-up today at TopCashBack and start getting your school savings today.