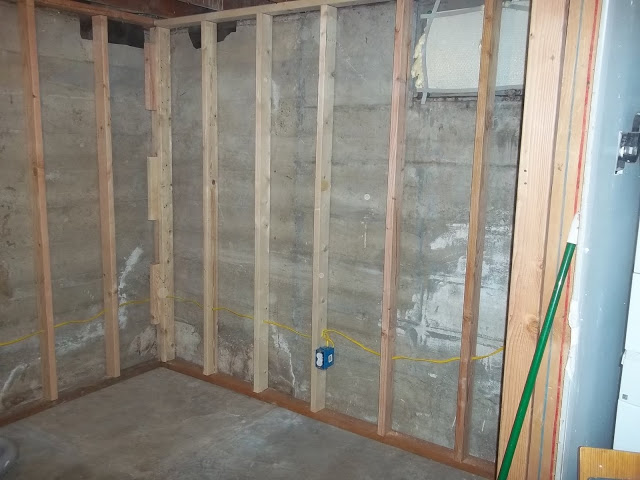 We may earn money from the companies or products mentioned in this post.
Mark and a good friend spent the morning of labor day framing the rest of our basement, and getting the electrical all set up. We now have a lightswitch, and two working outlets.
Mark then created this amazing space under the stairs. Hello Puppet Theatre!
The Princesses are in love with the space and don't like waiting for the rest of the basement to be finished. My plan once we have flooring and walls is to add a red curtain to the window, and paint the front with chalkboard paint. That way they can "Present" their shows.