We may earn money from the companies or products mentioned in this post.
It may be clear at this point that I am no beauty blogger. I love to look for beauty in the world around me, and I appreciate my body and its health. When it comes to things like makeup and fancy hair, though, this is not where you will find helpful info.
Not for lack of trying, of course. I've attempted a mud mask, and reading a book on beauty. Unless they have a giveaway attached, though, I usually skip the beauty stuff. So with that in mind, I bring you another Beauty Giveaway!
Periodically I end up with some makeup or other supplies as part of campaigns through groups like Influenster. Sometimes I will give the items a try, to see if maybe I'm missing out on something. Rarely do I keep any of it though. Currently I've got a great giveaway I believe you'll all love, because while I'm not a beauty blogger, I know the majority of women my age wear some sort of makeup and will get more use out of this than I could.
Plus I'd probably put it on wrong and look really really funny.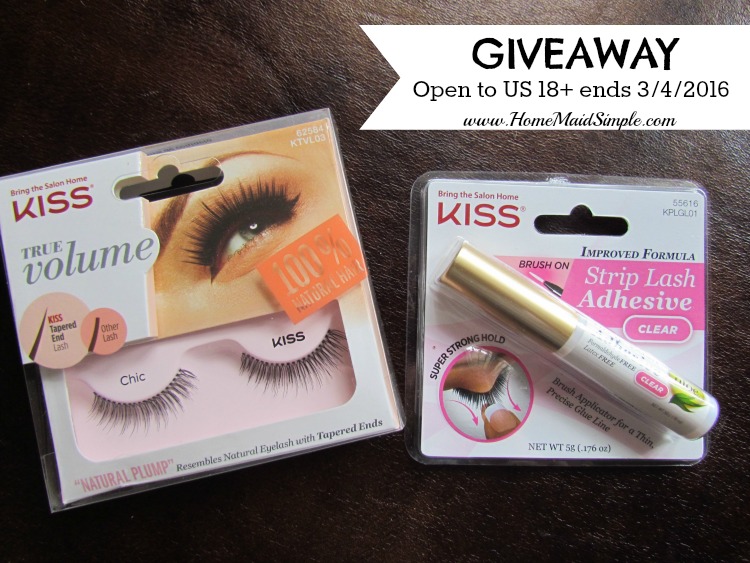 When you join Influenster, you have the opportunity to let your voice be heard. No blog is needed, just a desire to share your opinion on products on social media. Have a facebook, twitter, instagram, and want to share about new products? Join today!
Beauty Giveaway!
Who wants to win this KISS True Volume eyelash and Strip Lash Adhesive? Enter on the Rafflecopter.
Giveaway open to US 18+
Ends 3/4/2016