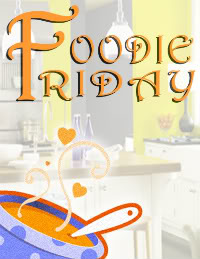 We may earn money from the companies or products mentioned in this post.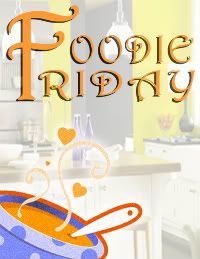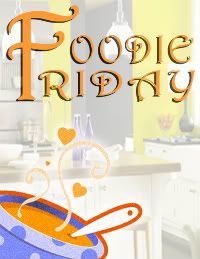 and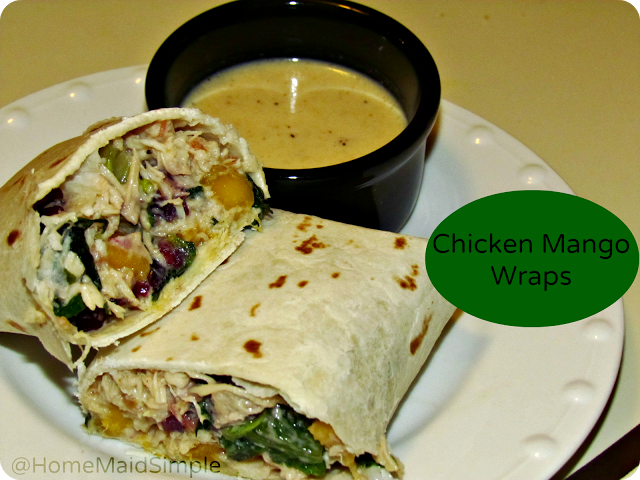 February is a crazy month of cooking for me. Mark and I usually stay in on Valentines, and then we have Princess C's birthday 2 days later. I try to keep the rest of the month pretty simple in terms of food. I saw a recipe for Pacific Rim Wraps in my Carnation cookbook, and really wanted to give them a try, especially with how easy wraps are to make. I changed up the ingredients for the filling, but the original dressing was just perfect. Enjoy!
Chicken Mango Wraps with a Citrus Ginger Dressing
Ingredients
4 cups Red leaf lettuce, chopped
3 cups shredded cooked chicken
1/2 cup dried Cranberries
1 Mango sliced
6 tortillas
Dressing
5oz can Evaporated Milk
5 Tbs Lemon Juice
1/4 vegetable oil
3 Tbs Sugar
2 tsp ground ginger
1 tsp salt
1/4 tsp black pepper
Directions
Combine the lettuce, chicken, cranberries, and mango in a medium bowl. Set aside.
In a jar, combine all the dressing ingredients. cover with a lid and shake until mixed well. Pour 1/2 cup dressing over the salad mixture. Place 1 cup salad mixture onto each tortilla, and wrap up. You can use the remaining dressing for dipping.

Thank you all for continuing to link up with us! I'm doing better at visiting all your recipes, but there are so many of you, and my days get pretty crammed with the kids. I will continue to try and visit and comment on all, though. You are all so creative.
~Features~
Prawn and Potato Soup
This soup looks perfect to chase away the last of the cold.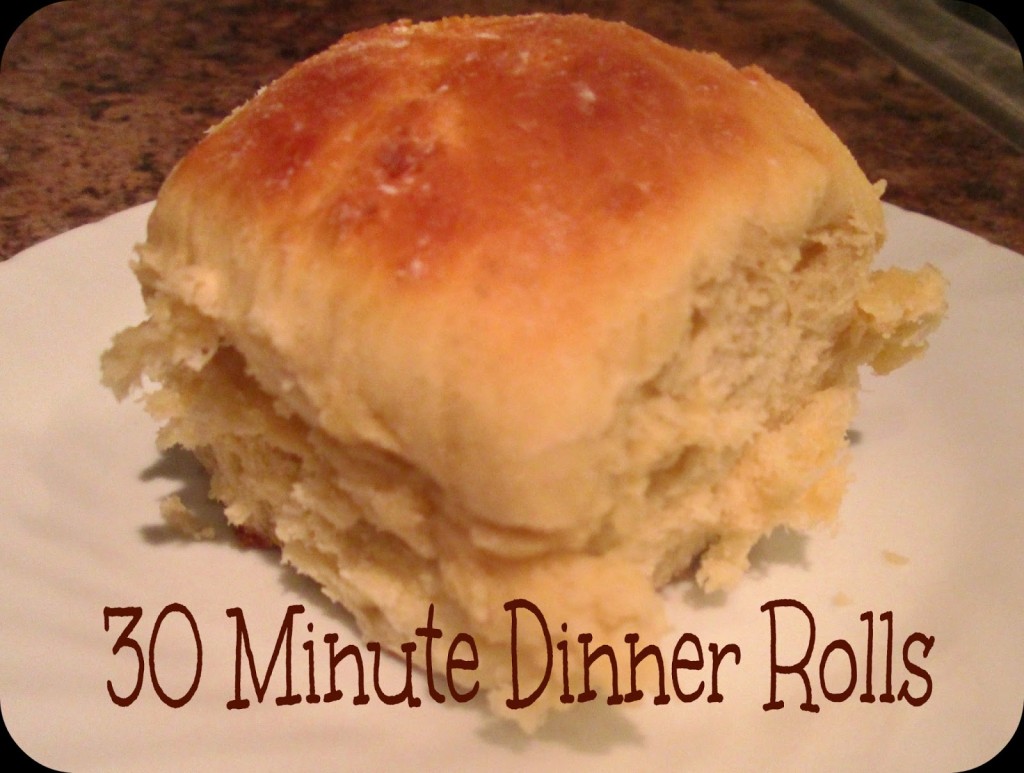 30 Minute Dinner Rolls
I actually tried these out this past week, and they were great! Mark especially loved them.
Strawberry Cream Soda
I don't drink soda very often, but this looks like a refreshing change from store bought.
document.write('