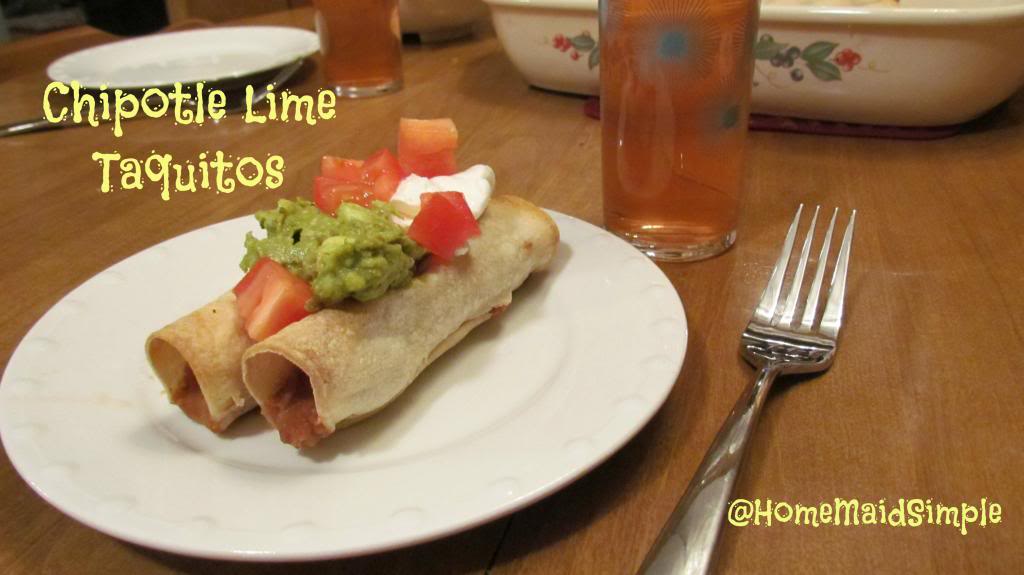 We may earn money from the companies or products mentioned in this post.
We've been craving some Mexican lately, and I've felt some inspiration from some Taquito Recipes I found on past Foodie Friday's. These Chipotle Lime Taquitos turned out quite nicely, and the kids even enjoyed them. This post contains affiliate links and I will be compensated if you click on and purchase through them.
I have had quite the week in the kitchen. It was mostly one day, but it felt like the whole week. Sunday night I decided it was high time I use the pitted cherries in my freezer. I had been sitting on a recipe for Cherry Vanilla Butter for quite some time.
Well, a crock pot of burnt Cherry Butter later, and I decided to try something safe – bread in the bread machine. It shook itself right off the table, and someone unplugged it before the bake cycle. I saved it in the oven, but I was a bit nervous to make anything else on Tuesday.
Chipotle Lime Taquitos
~FEATURES~