We may earn money from the companies or products mentioned in this post.
Creamy Potato Cauliflower Soup cooks up easy in the crock pot, serve with a side of homemade bread to please the whole family.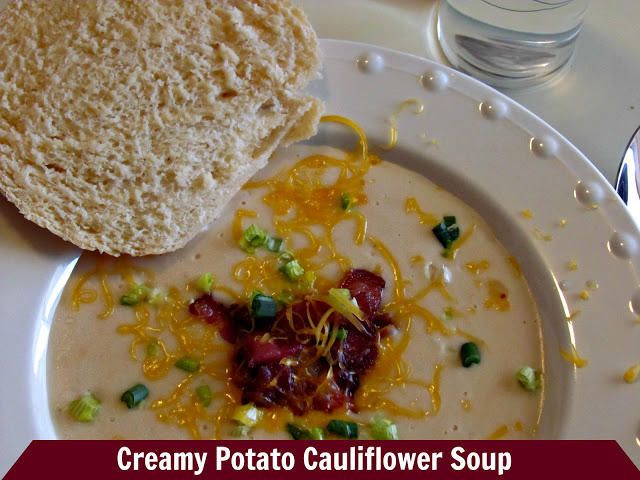 I really enjoy going through all your recipes each week. I often add many recipes to my pinterest boards for later meals, and sometimes a recipe will be added to my weekly meal plan. Last week though, I think was the first time I saw a number of recipes jump out at me, all slightly similar, but with a different twist. I decided to follow Steak N Potatoes Kinda Girl's recipe for
Crockpot Potato Soup
as my base recipe. I then gathered ideas and inspiration from a few others
(featured at the bottom)
as well as my cupboard.
And so, Creamy Potato Cauliflower Soup was born, and it was loved, and devoured by all (well most at least…)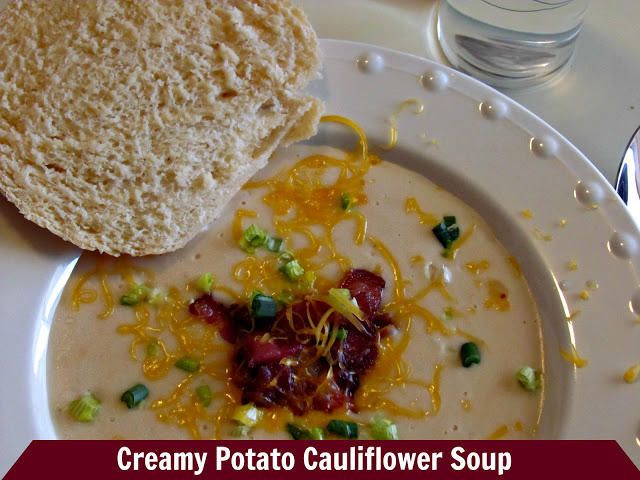 Creamy Potato Cauliflower Soup
2016-05-10 07:04:47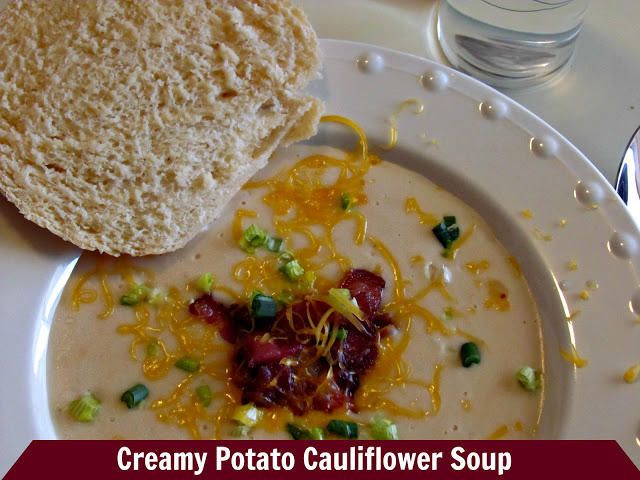 Ingredients
3 Beef Boullion cubes
3 cups of water
4 Russet potatoes, peeled and diced
2 cups cauliflower, chopped
2 TBS yellow onion, chopped
salt and pepper to taste
8 oz cream cheese
4 slices bacon, cut into 1 inch pieces
green onions, sliced
cheddar cheese, grated
Instructions
Place the boullion, water, potatoes, cauliflower, onion, and salt and pepper into a crockpot. Turn on high for 4-5 hours.
Cook bacon.
When the potatoes and cauliflower are soft, pour the soup into a blender and add the cream cheese.
Puree the soup until smooth and creamy.
Serve topped with bacon, green onions, and cheddar cheese.
Home Maid Simple https://www.homemaidsimple.com/
I have found 2 successful ways to get my kids to try new foods:
1. Give them something to dip. With the soup, we had homemade white bread.
2. Add bacon. No joke, my kids will try anything that includes bacon.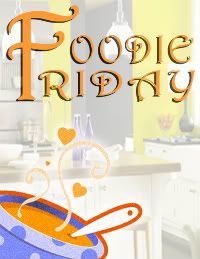 ~Features~
Crockpot Potato Soup
The inspiration and base recipe for my soup.
from A Finn In The Kitchen
This is where my inspiration to add cauliflower came from. I can't wait to try it again, with sweet potatoes!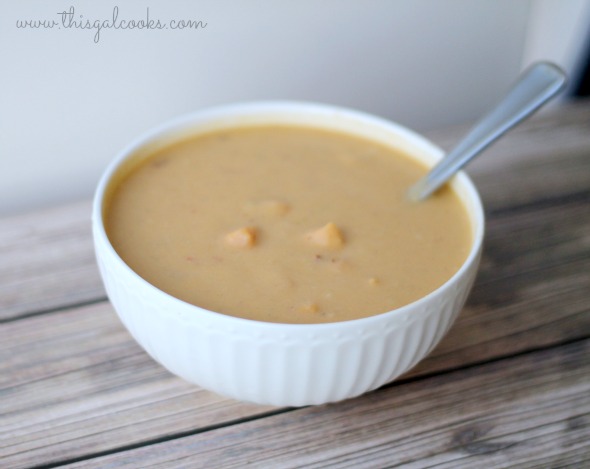 Spicy Sweet Potato and Bacon Chowder
Yet another sweet potato soup, this time with bacon, just not as creamy.