We may earn money from the companies or products mentioned in this post.
It has happened again. I always want to rearrange the furniture, but for some reason I never do until I'm pregnant. Some hormone or something really kicks in and my motivation moves up a couple notches. We have this very nice bay window right inside our front door. Although it is nice, it is also a bit of an awkward area. I had turned it into a craft area for awhile, but it just became a dumping ground for everything. Eventually we want to put in a window seat. In the meantime though, here's some arrangements I've come up with this morning.
the dumping grounds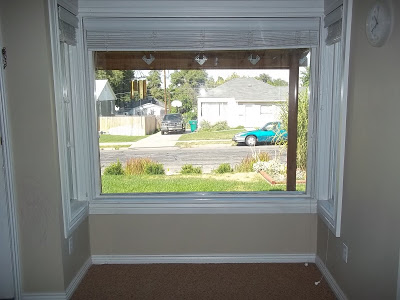 All cleaned out
2 chairs with side table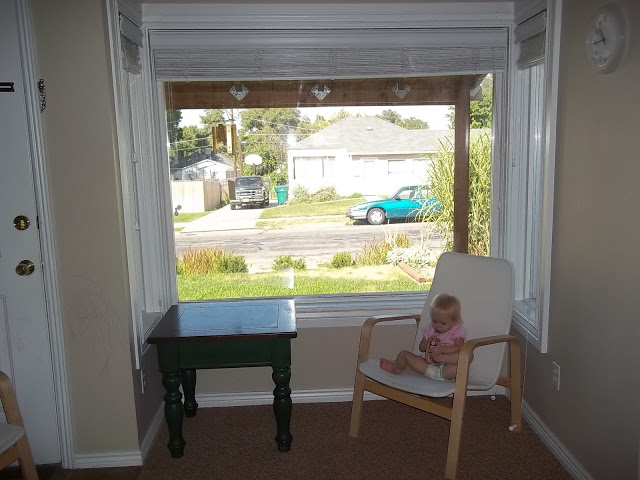 1 chair with side table
2 chairs with bass drum table
1 chair with bass drum table.
I'm leaning towards the 1 chair with the side table. I may even pull out a bookshelf to go next to the chair. That may just cause more messes though. Opinions?