We may earn money from the companies or products mentioned in this post.
Links to the Football Raglan Tee are affiliates. Excitement is totally genuine.
OK, anyone who knows me, knows I'm not that big into Football. I don't understand most of the rules/plays/flags – but I love the social aspect it brings out in people.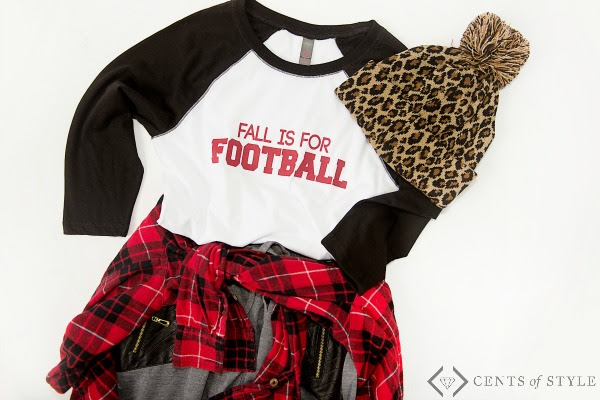 I have some favorite teams, but like any other sport that I love, I also couldn't tell you just how well they're doing this season. I watch the occasional game with my husband, and ask him for updates. My interest is genuine, it's just not obsessive.
What I do love and maybe obsess a little about, when it comes to sports, is the social camaraderie – or rivalry. We never go to any huge parties, but the idea of tailgating sounds like a blast. I love the fake fights Mark's family has over who the best University team is in Utah – it's Utah State University. I think we all agree that the University of Utah has the best cheerleaders, though.

When I saw that Cents of Style now has Football Raglan Tees that you can fully customize, I had to share it! You start by picking the sleeve color for your tee, then your shirt graphic, and finally the color for the graphic! So what are you waiting for? I'm pretty sure I'll need to get a Royal Blue GAME DAY Raglan.
I'd love to hear what colors you're sporting on your Football Raglan Tee! Leave me a comment.
Need some Game Day Food? Try this 7 Layer Dip: