We may earn money from the companies or products mentioned in this post.
Well, I'm stumped. We're not sure how to arrange our front room. It's a great space with awesome windows, but things just haven't clicked yet for me. Here's what I'm working with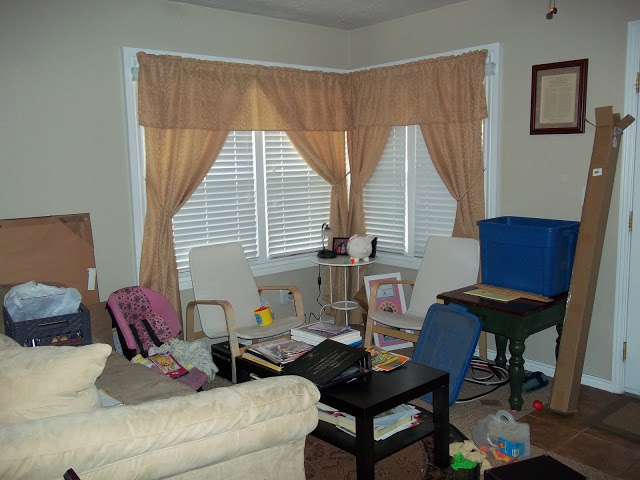 The way we have it set up right now I like because it opens up the windows, allowing in that natural light. I don't like it because it makes the room look and feel smaller.
We originally had the couch on the back wall there, with the chairs on either side facing in. The problem with that is the couch pretty much covered the windows, and lef the room feeling unbalanced.
Any ideas for me? If this was your front room, what would you do? I guess maybe I should start with getting all the stuff that doesn't belong out. So much stuff!!
On a different note – what do you think of this fan?
Walking into the house this is the first thing I saw and fell in love with. It makes me happy!