We may earn money from the companies or products mentioned in this post.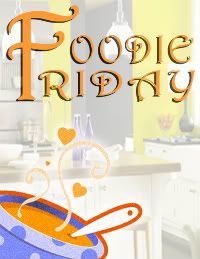 Cohosted by Diane at
Simple Living and Eating.
Welcome back to Foodie Friday. A big thank you to Tammy for guest posting a recipe last week. We had so much fun at my mom's family reunion. Hiking at Arches National Park, Swimming in Moab, and bidding pennies against each other for random stuff at the penny auction.
Taking the time away from technology and reconnecting with family has been so beneficial for myself! I'm like a new person. Even with – fingers crossed – a move looming overheard, I buckled down and made some pickles yesterday. It was surprisingly one of the easiest foods I've ever made and canned.
What really made these pickles easy was that I had picked up a packet of Ball's Kosher Pickle mix. It had been a few years ago that I saw it on sale, and then on clearance (I love double sales, with no coupons!). So I picked it up, thinking I would one day make our own pickles. And then it sat in my canning stuff for awhile. Finally this year, I had the harvest of cucumbers needed to make my own. Remember my
zucchini overload
, well here come the cucumbers!
There's a few zucchini over on the right side, but the rest are cucumbers, and they are still growing outside! I made 5 Quarts of pickles, and only used about 1/2 of what you see here.
Ingredients
6-7 lbs cucumbers. You can use any Cucumbers, not just the pickling kind (
just don't try and eat pickling cucumbers un-pickled, not so good)
. I planted
Burpless #26 Hybrid Cucumbers
this year, and let me tell you, these cukes are amazing! So very very good.
1, 5oz packet
Ball Pickle Mix
6 cups water
2 1/2 cups distilled white vinegar
5 quart mason jars
5 canning lids and rings
Directions
Slice your cucumbers in your preferred pickled form. Since my cucumbers were so long, I just sliced them into rounds. Set aside in a large bowl.
Mix water, vinegar, and seasoning in a pan on the stove. Heat to boiling.
Pour hot liquid over the pickles, and let cool to room temperature.
Canning
While the liquid is cooling, wash your quart jars (or pint if you so choose). Once the cucumbers have cooled, ladle them into your jars. Fill up to the first rim, and then pour in the liquid. Using a table knife, slide it down inside the sides of the jar to remove any air bubbles. Use a clean towel to wipe any spilled liquid off the rims.
Heat a small pan of water on the stove to boiling. Dip the canning lids into the water for a few seconds and then place on the jars. Tighten the rings to "finger tight". Meaning not too tight, but just until you can't easily tighten it anymore.
Now it's time to process them. I have been using a steam canner, though I've been told it's not as good or accurate as a water bath. The time spent in the canner however is I have found equivalent. Process jars according to your canner's directions, for 25 minutes. (this will also depend on your altitude. The back of the Ball pickling mix has a guide to help you get the best time for your area).
Remove, and let them sit over night to seal. Check the lids to make sure they have "popped" and then store for up to a year.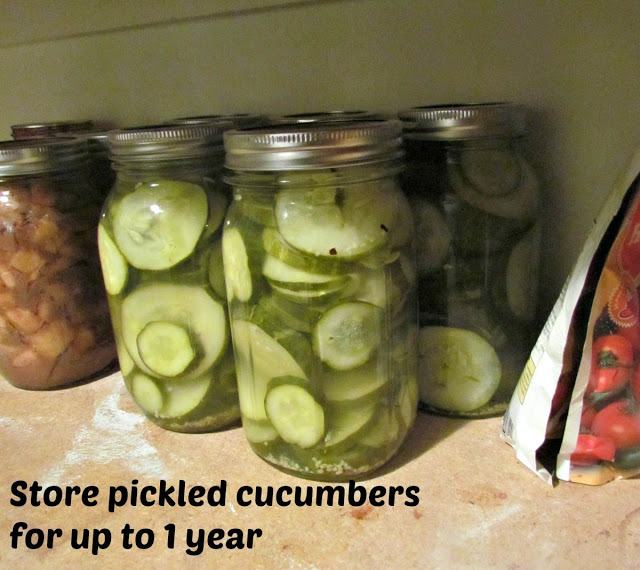 ~FEATURES~


Biggest Loser Oatmeal Pancakes 3 ways
from Club Narwhal
Go watch Amy's video of making these. It is very well done, and I can't seem to stop watching long enough to go make these. I love the use of oatmeal in these.




Menudo Filipino
from Kocina De Pinay
It looks like a lot of ingredients, but this dish is easily assembled.




Curried Popcorn
from A Pinch of Glitter
Not your ordinary movie popcorn, but I think the curry is going to be a hit!


Now it's your turn!
Link up to 3 new recipes
Please don't share the same recipe each week, we want to see something new.
Hop around and find some new inspiration
FOOD RELATED POSTS ONLY! All others will be deleted. This is a food hop.