We may earn money from the companies or products mentioned in this post.
Whether it's the first baby or the fifth baby, every pregnancy should be celebrated in some way. These ideas for an elephant baby shower were sponsored by Basic Invite. All opinions are my own.
Invitations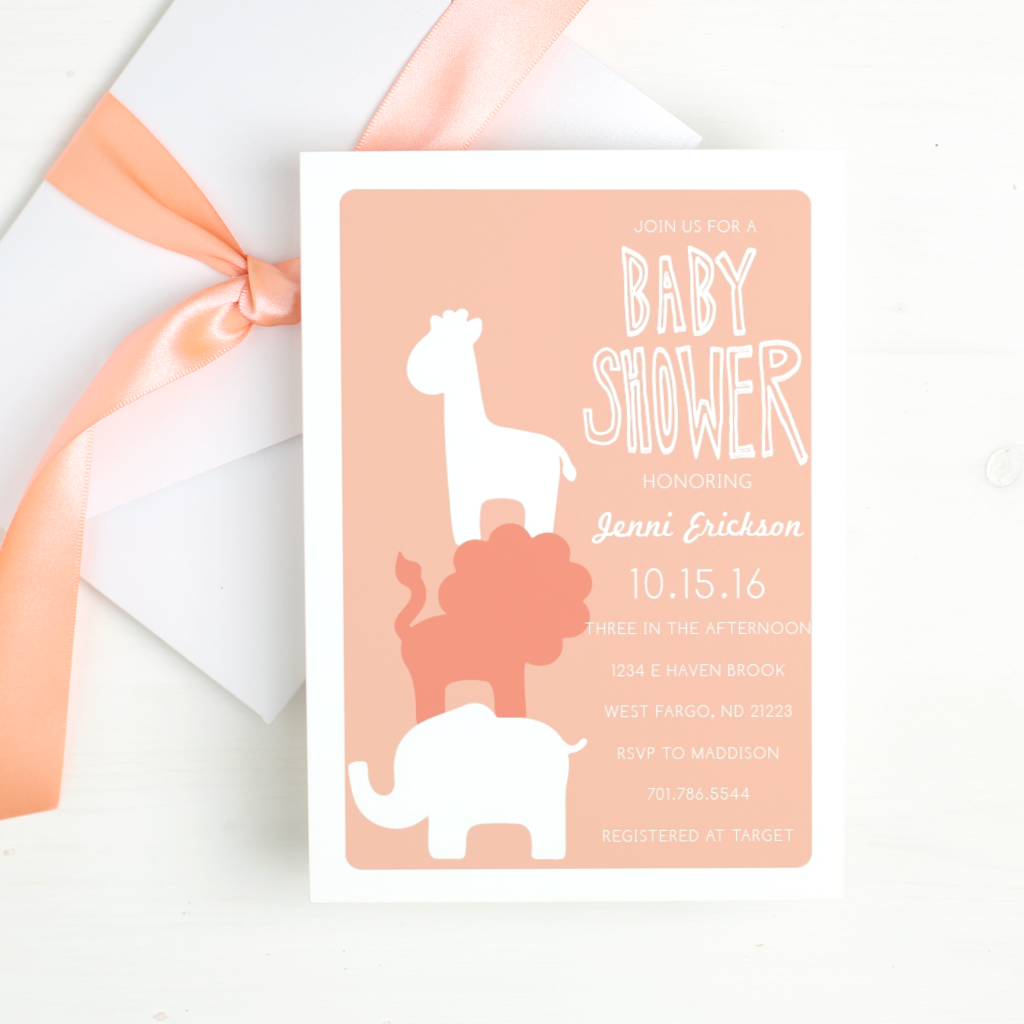 You can't throw an elephant baby shower without a peanut gallery! I love the invites from Basic Invite. With over 180 different color options you can change every element of your pink elephant baby shower invitations to match the mom to be's color scheme. How cute are these girl baby shower invitations!
use code 15FF51 at Basic Invite for 15% off your order
Probably one of the least favorite jobs when throwing a baby shower for friends is addressing the envelopes. With Basic Invite, you don't have to anymore. Share a link via social media, and Basic Invite will print your guest's address on the envelope for you. With the invites being taken care of, you can now spend more time prepping the rest of the party.
Party Decor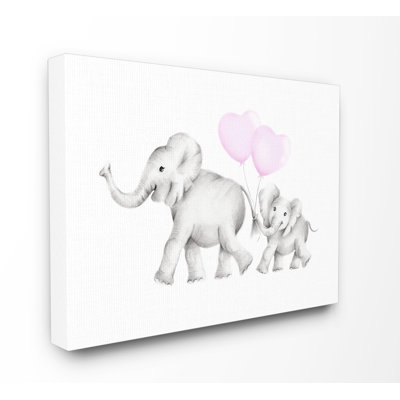 Now that the guests are being taken care of, the fun part begins! I'm all about being practical with the decor. Adding some themed wall art like this cute piece from Wayfair adds a nice touch to the gift table. It also doubles as a gift for the mama-to-be. Check out this no-stress no-fluff guide to new baby essentials for more gift ideas.

Speaking of doubling things up, by creating an Elephant Diaper cake, like this one from The Keeper of the Cheerios, you have another table decor and gift. Then scatter these washcloth elephants around the room for some cute fun that again will be something mom can take home at the end of the party.
Elephant Games
Elephant Memory – Grab this cute Elephant Print basket and fill it with all kind of baby items – diapers, wipes, toys, binkies, bibs, clothes, bottles, etc. Let your guests spend a few minutes looking through it, then cover it up and set it out of sight. See who has an elephant's memory and can remember the most items inside the bin.

Guess the Peanuts – One of my favorite games is easy to put together and can last throughout the whole shower. It's the classic guessing games, and it can be made to fit any party theme. For an elephant shower, count peanuts into a jar. Then have your guests all make a guess to the amount before the end of the party. The winner gets to take the jar of peanuts home.
Party Food
Don't forget to feed your hungry guests! The Pint Sized Baker has instruction so you can make these super adorable elephant cake pops. Then add these Cinnamon Pecan Elephant Ears with some personalized bottles of water, and your elephant baby shower is set!