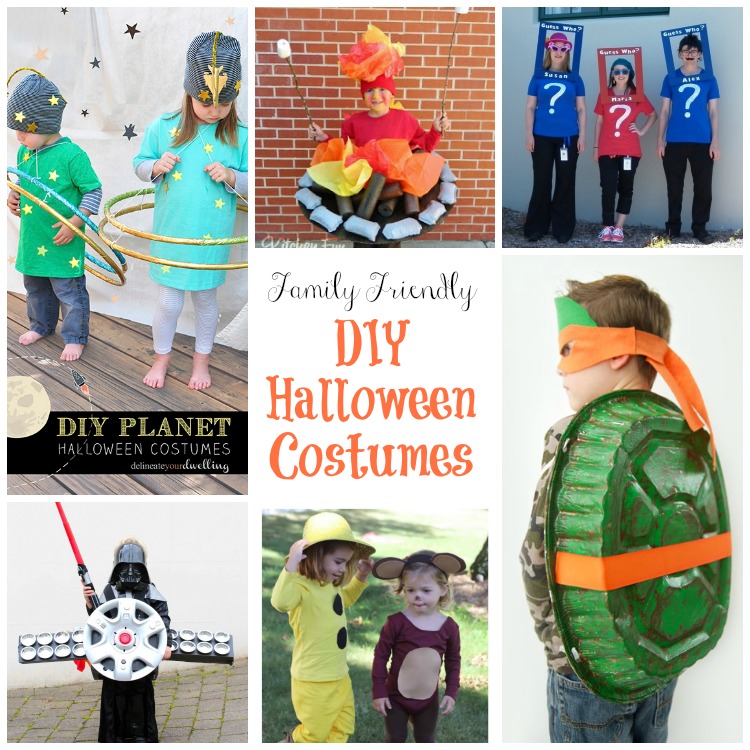 We may earn money from the companies or products mentioned in this post.
Make it a DIY Halloween year with these fun and family friendly costumes for everyone. This post contains affiliate links and I will be compensated if you click on and make a purchase through them.
Every year when I start browsing Halloween Costumes, I'm reminded just how non-family friendly a lot of these pop-up Halloween costume places are. From the sexy women's costumes to some gruesome and terrifying outfits, I find I just don't enjoy browsing through them all for kid and family friendly costumes.
I no longer shop Halloween stores but instead browse the thrift stores and our own closets for our DIY Halloween costumes. It's helped pull the family together in a fun search for that perfect piece that will turn into a winning costume at every party.
Aren't these all so fun!! One of my fondest – yet oddest – costumes as a kid was dressing up as a shower. I'm sure my parents thought I had gone crazy…but then again, maybe it was their idea for keeping things cheap? I digress though – check out the tutorials, and tips for making these fun Family Friendly Halloween costumes by following the links!
DIY Halloween Costumes
What are your kids dressing up as this year? Let me know if you plan on using any of these fun ideas!