We may earn money from the companies or products mentioned in this post.
Have you ever been told that when you get dressed in the morning, you should also put on your shoes? That it will help you be more productive?
Yeah I've heard it too.
I never believed it though.
Until today.
We're getting ready to take Princess V to school this morning, and I'm herding kids to find shoes, and coats, and wait, did you brush your teeth? Where's your backpack? Come on let's go! Oh hey, would you grab me my shoes, while I change brother?
My cute little 3 year old, Princess R is always willing to get my shoes…though she's the last to ever put on her shoes, if we can even find them…walks over to me carrying my awesome Rory Grey Boots from Cents of Style.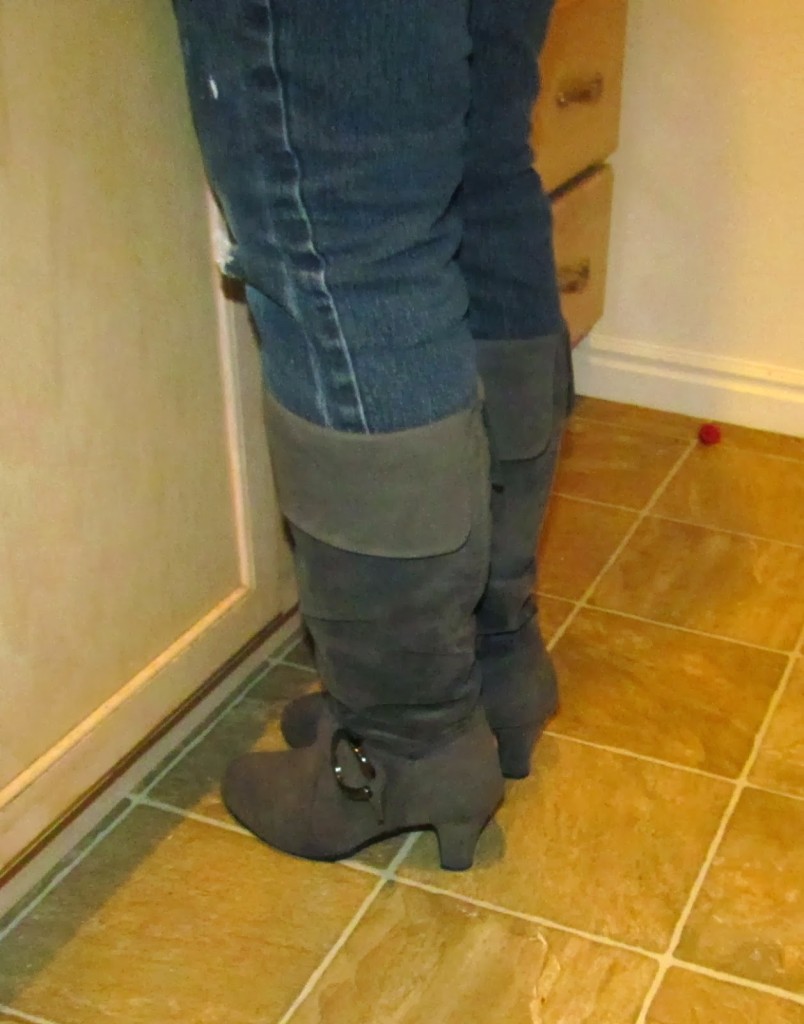 Oh I don't know. I love those boots, but they're more for going out to look good, then to run to school drop off in. Ah, What the heck, let's toss them on!
Then we came home, and while I normally take my shoes off when entering our home, the boots decided to cling on to my feet today. And as I walked around the house, starting laundry, playing LEGO's, and sorting through dress ups to find the missing slipper – I noticed something.
I felt put together.
I was ready for whatever the rest of the day wanted to throw at me.
I had a smile on my face.
I didn't yell when we lost shoes again in a rush to take Princess C to Kindergarten.
I felt like a person, instead of a maid.
Will I continue to put shoes on first thing in the morning? Probably not. To be honest, I don't think it was the wearing of shoes, but more specifically the exact shoes. A pair of boots I bought on a whim because they were on sale. The heel encourages me to stand up taller (literally, and figuratively), and helps straighten out my slumped over body as I drag myself around the house.
Wearing my favorite pair of Gloria Vanderbilt pants may have a little something to do with it too.
Give it a try! Put on one favorite piece today, and see if it doesn't change your mood.