We may earn money from the companies or products mentioned in this post.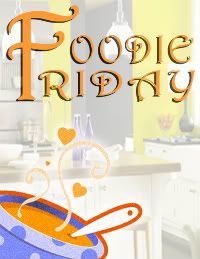 If you're new to Foodie Friday, here's the run down
1. Link up your recipe or any food related post below
2. Browse the linky, visit some new blogs, and share if you feel so inclined.
3. Please only link up 3 posts. This lets us visit as many of you as possible.
4. By linking up you give me permission to feature your photos on Home Maid Simple (always linking back to you of course!)
5. Each month I send out a newsletter with the most popular links from that month – you may be featured!! This is a once a month newsletter, no spamming involved. Sign up over there ——>
I'm so excited today! I got a package from my dear mother in law, who is currently living in Japan. I got an email one day asking if there was anything we'd like, along with some pictures of some purses she had found and wanted to know if I would like one. So I responded telling her I'd love anything to enhance my food photography. Thinking she might send me a cute little plate or bowl. I was NOT expecting the large package that arrived on my doorstep today –
Check out the dishes on Instagram
. My current first world problem is I have nowhere to place all these lovely dishes. I think a china cabinet is now needed.
This weeks Feature is:
I haven't spend a whole lot of time on Erica's blog before, but last week she shared a
Zucchini, Black Bean and Corn Taco's
recipe that caught my eye. I happened to have a fresh zucchini on hand, and everything else is a staple in this house, except the Feta cheese. Wow, just wow! Please check it out and give it a go. My kids cleaned their plates with minimal complaints, and some even had 2nd and 3rds!!
So now I'm a total follower of Erica, and I need more of her healthy meals that my kids are going to eat up. I did some browsing and found these – enjoy!
Connect with Erica