We may earn money from the companies or products mentioned in this post.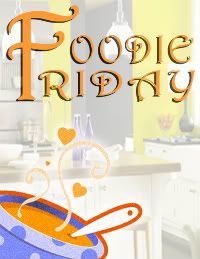 Hosted by
and
I love salads! I remember one year as a preteen where all I ever wanted were salads. We had a foreign exchange student one summer. My mom, sisters, the exchange student and I took a weekend trip up to Quebec. Every where we went I ordered a salad.
It's no wonder then that when I'm pregnant I tend to crave salads and fresh fruit and veggies. After this last pregnancy, I'm determined to continue eating healthier.
Would you believe I've never created my own salad before? I tend to use recipes for just about everything. Well, this week I decided, salads really don't need a recipe to make. So I created this Grilled Chicken Salad using items I had in my pantry.
Grilled Chicken Salad
2016-01-20 08:52:25
Ingredients
1/2 head of Iceberg lettuce, torn into chunks
4 medium carrots, sliced
Craisins
Asian Noodles
2 Oranges, peeled and sectioned
Grilled Chicken (I used a precooked frozen grilled chicken)
Thousand Island Dressing
Instructions
Assemble the ingredients in 4 salad bowls. Serve and Enjoy!
Home Maid Simple https://www.homemaidsimple.com/
I had such a hard time choosing what recipes to feature this week! You guys are awesome and linked up some pretty yummy looking stuff! With the inspiration, I've added the following to my menu plan this week!
If you were featured please grab the featured button to display on your blog!
Tonight we'll be cooking up some
Key West Grilled Chicken from FEST
And I might have to throw some kind of party so I can have a
Cupcake bar
, idea courtesy of Simply…This, that and the other
On Sunday, I'm planning another attempt at meatloaf with Olla-Podrida's
Tantalizingly Tangy Meatloaf