We may earn money from the companies or products mentioned in this post.
*This shop has been compensated by Collective Bias, Inc and its advertiser. All opinions are mine alone. #CollectiveBias
We all do it. Don't tell me you don't.
Dinner is over. You've cleaned up the kids, and made them clean up their rooms. Everyone is about ready for bed, when the nighttime munchies hit. You're ready for a
Good. Night. Snack.
But what are you going to have? The kids will probably want some, so you can't pull out your chocolate stash just yet –
don't worry we'll get to it
. Now is the time to grab your Kellogg's cereal. It is our go-to night time snack. Let me show you 3 reasons why.
#1
Great for late summer nights! Summer is when the days are a bit longer, we allow our kids a tad more freedom and flexibility with bedtimes, and spend a lot of time outdoors. I'm sure you all enjoyed a fun 4th of July, but man those fireworks are late at night. How did you keep your kids happy while waiting? We enjoyed some sparklers, and Froot Loops. It's a great cereal the kids can eat with their fingers, no milk needed, and it gives them a bit more energy to run off before dropping sometime before midnight.
In Utah we've got Pioneer Day coming up with more Fireworks, but for the rest of you, this would also be great when you're out camping, and you get back to the campsite late from a day of adventure. The kids don't want to wait for a fire to cook a meal, and you may not want to either, so pour a bowl of Kellogg's and then do some stargazing!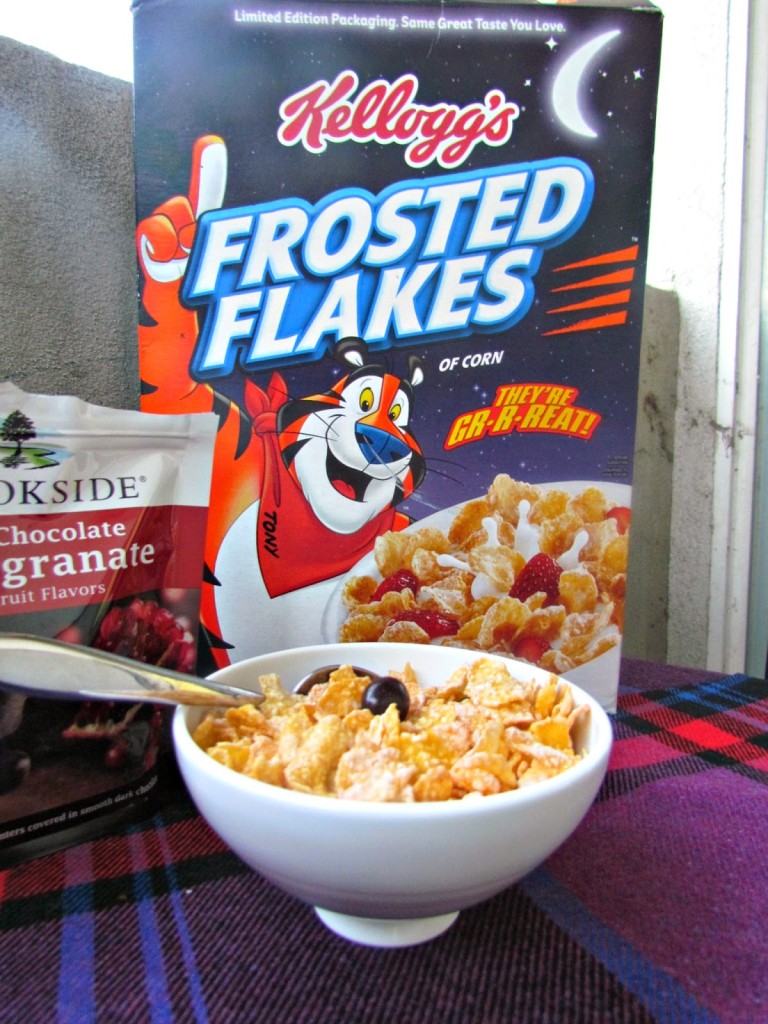 #2
This one is for the Moms and Dads. The kids are in bed, after a long protest because it's still light out. You've given in the whole week, but you finally need everyone to get a decent nights sleep. So you're not budging. Now that they are peacefully nodding, you can indulge with that chocolate stash and Kellogg's.
Mark loves, I mean seriously loves to pour himself a huge bowl of cereal and milk after we've put the kiddos to bed. I prefer my late night snacking dry, but with a little extra. I can't remember a time I didn't love Tony the Tiger and his "They're GR-R-REAT!" slogan. Frosted Flakes truly are great alone, but I added some Chocolate Pomegranates from Brookside to give me that extra yum factor. Really though, what's better than combining a childhood favorite with a grown-up indulgence? Not much.
#3
Finally, we've got movie night. Every Friday around here, you'll find us chilling with a movie and usually some pizza, or popcorn. Every once in awhile though, I want something a little less messy – that pizza sauce can really leave a stain on the carpet if you don't catch it! Corn Pops are almost like popcorn…just you know, switch the words around… but you don't have to pull out the air popper, worry about kids choking on seeds, and then cleaning it all up. Add a little fruit for an extra POP of color, turn on your movie, and enjoy another great snack.
We watched Planes this last Friday and even gave our cereal spoons some mini wings to help fly straight. Simplest project ever! All we did was use one of the cereal boxes to trace some wings, and cut two slits just big enough for the spoon to slide in.
Guess what, the new Planes movie – Planes: Fire and Rescue is coming out soon! For a limited time, you can find specially marked boxes of Kellogg's at Walmart with $20 worth of coupon savings. All you have to do is enter the code from inside your box on
KFR.com/FireandRescue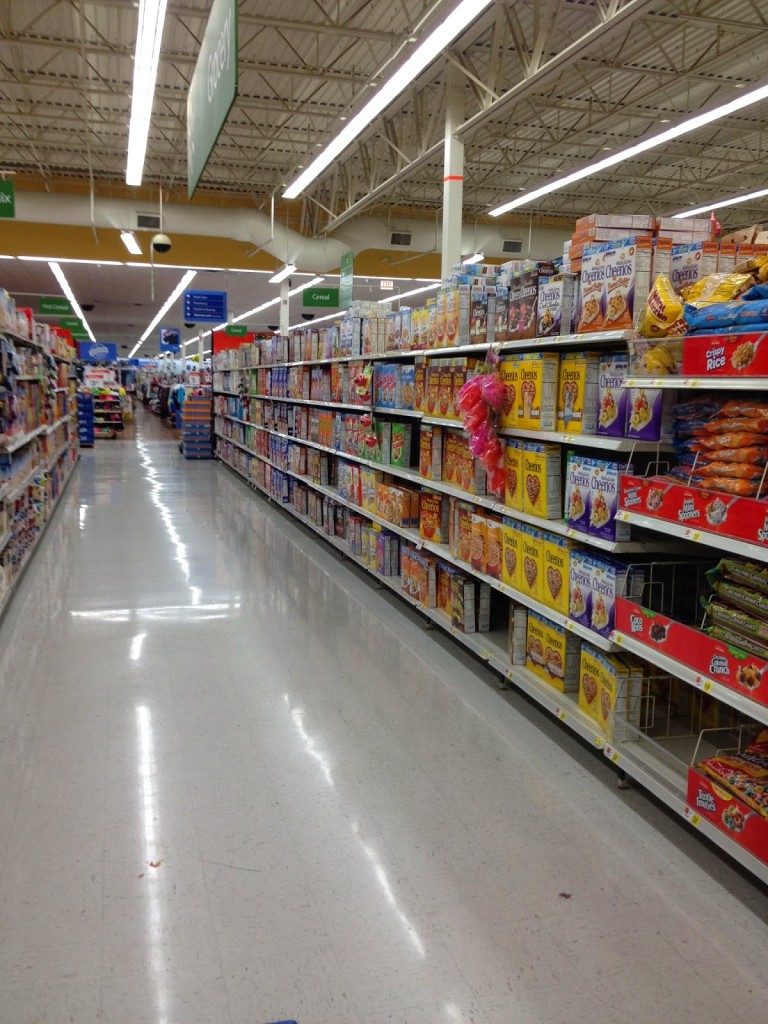 I'm pretty much in love with Kellogg's, not just because they make great cereals that my family loves, but because they also reward you with coupons like these. Last year, I used a code and redeemed a Mike Wazowski pillow cover. We've also gotten a few Scholastic Books through the Kellogg's reward codes. Currently I've got a little over 10,000 points – WooHoo! Cereal is probably the one thing you can always count on finding in this home.
What are your favorite Good Night Snacks?