We may earn money from the companies or products mentioned in this post.
*This is a sponsored post on behalf of The Everywhere Agency and Macy's Heart of Haiti line. Thoughts are all my own.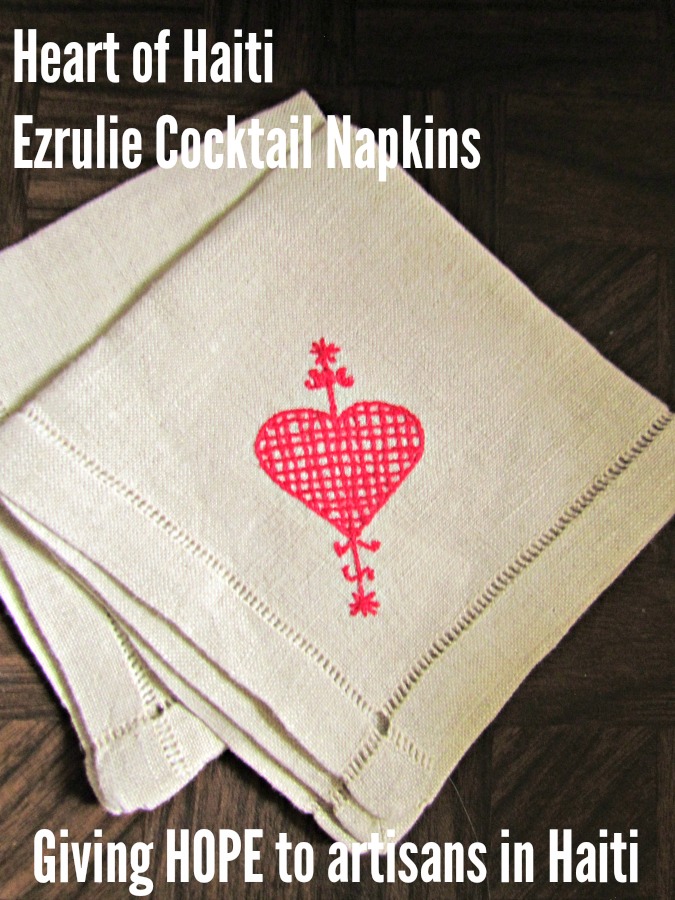 I was about 8 years old when my aunt on my dad's side taught me the art of cross stitch embroidery. I was hooked from the beginning and have never had a year go by that some sort of embroidery wasn't done. Mostly I cross stitch; it's easy, there are patterns to follow, and I like the look. Hand stitching is something I'd love to learn, and perhaps one day still will.
Recently I realized Princess V was right around my same age when I learned, so I pulled out the thread I'd inherited from my Grandma when she passed, and began teaching. Princess C was insistent that she learn as well, so they both were taught.
The motion and colors usually take me back to childhood, and watching my Grandma embroider something. She never was without a project. Her sewing came from a necessity to care for her family, growing up through the depression, and living through 2 world wars, her sewing was a gift. I have piles of quilts she hand embroidered, that I hope to pass on to my children and their children. One of my favorites though were the embroidered kitchen towels that always hung in my mom's kitchen.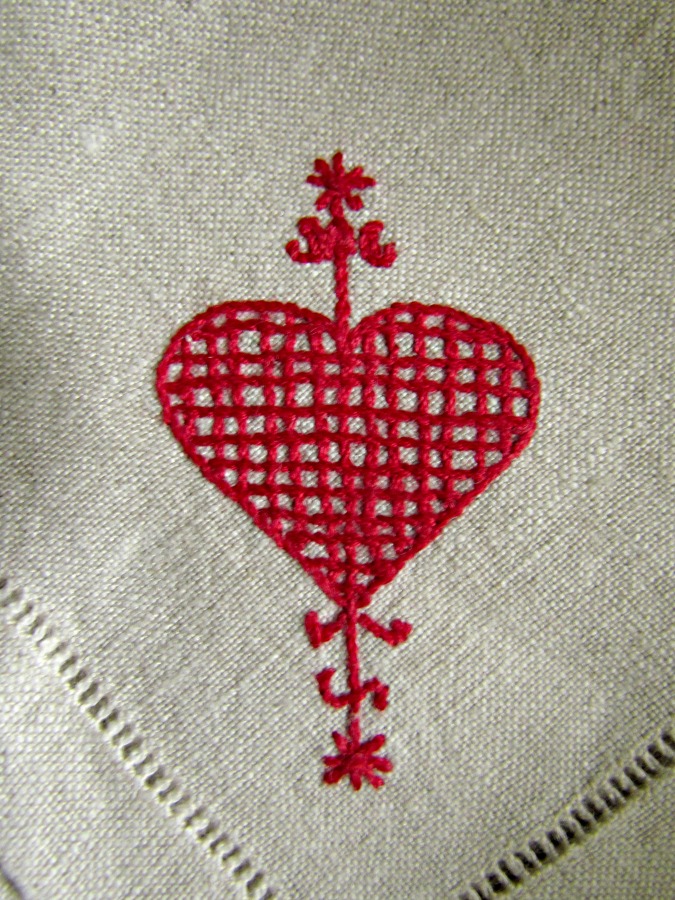 I was thrilled when I saw these hand embroidered cocktail napkins in Macy's Heart of Haiti line. They are the perfect addition to our new home. If you've ever tried to embroider something by hand, you can appreciate the exactness of these stitches. So carefully laid out, to create a gorgeous yet simplistic design. I feel the Heart of Haiti has penetrated deep to the Heart of my Home.
If you missed my last post on the
Heart of Haiti
, you should check it out…but I'll just remind you now. Macy's started the Heart of Haiti line after the 2010 earthquake that destroyed so much of Haiti. I'm sure you remember it. The people are still rebuilding their lives, and Macy's has stepped in to help. With their trade not aid campaign artisans in Haiti are able to go to work and create products that Macy's then sells. These artisans are paid fare wages, and have been able to help their families out of poverty.
The Ezrulie hand embroidered napkins come from women in the Fond des Blancs region, where there is no running water, electricity or paved roads. The women who embroidered these are part of a cooperative called Haiti Projects – employing nearly 100 women with Fair Trade Wages. Since Haiti Projects began, all of these women were able to send their children to school. That may not sound too impressive as we all begin to send our own children back to school – but in the Fond des Blancs region before Haiti Projects only 17% of women could afford to send their children to school. Now 100% can afford it! That to me is simply astounding, and wonderful!
You can purchase
Heart of Haiti
items online, including the
Ezrulie Cocktail Napkins
retail valued at $50
. To keep up with the good that Macy's has created in Haiti follow them on social media
Currently I've added my napkins to my favorite new spot in this house, the kitchen window, along with a papermache vase from the Heart of Haiti line at Macy's.
While I sit and enjoy my view of the children playing outdoors again (hallelujah for a backyard!), I invite you to watch this video to learn more about Macy's Heart of Haiti, and how they are bringing hope to a country in need.