We may earn money from the companies or products mentioned in this post.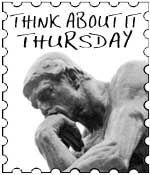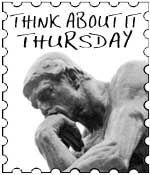 This week I'm talking
Holiday Traditions
Current Traditions
We have yet to start any of our own family traditions, but I'm hoping to soon. For now we have carried on some traditions from both Mark's family and my own.
In my family, we always got to pick one present to open on Christmas Eve. We could pick any present we wanted. Mark's family always gives pajamas on Christmas Ever (something I've learned is common). So to merge the two traditions…well basically it's just his tradition. I'm ok with it though, because we still get to open a present on Christmas eve, and it's something useful!
Breakfast is another major tradition both our families had. While Mark's family was eating Christmas Crunch, mine was cooking up Poffarages. My dad served an LDS mission in The Netherlands, and that was a food he brought back with him. I have yet to find Christmas Crunch before it sells out, so we stick to (my personal favorite) poffarages. Although I only have an Aebelskiver pan, the concept is similar, so we make do. (hmm, a recipe might be in order!).
Sinter Klass day is one from my family that I'm trying to keep around. On December 4th we leave our shoes by the door for Sinter Klass to fill. This year the kids got a big bag of M&M's. Nothing fancy, just good old fun. I may have introduced Swarte Pete this year as well…but he may make a quick departure when my kids really thought he'd come and take them away if they misbehaved.
Baking. Who doesn't spend the holidays baking? Admittedly with our upcoming move, I haven't done as much, but we have snuck some in. Especially our Gingerbread Houses! It's just not the holidays without a gingerbread house overloaded with an instant sugar high. Thank goodness for my
Everyday Elegance Chair covers
. They helped keep some of the mess to a minimum.
Traditions I wish we kept, would like to start again
It used to be tradition that on Christmas eve my family would host a talent show. We'd invite some friends to have dinner with us, and then everyone had to share a talent. One year, I decided to be creative and played "I saw Mommy Kissing Santa Clause" on the piano, with my big toe. No, I won't go dig the picture out for you. Although at times, I felt it was an embarassing tradition, it was also my parents way of encouraging us in our talents, and letting us shine.
Playing out the Nativity. After our talent show, my dad (sometimes my uncle) would pull out the Bible, and read the Christmas Story. While he read, the kids got to dress up as the different people, and act out the story. I mostly remember playing the angel, proclaiming the birth of our Savior. Our mood went from one of fun and laughter, to reflection on why we celebrate this holiday.
Last, and I'm thinking I will do this next year, was our Penny Auction. Some fun times came from this event. My grandma loved yard sales. So what did we do with all the nick nacks? Wrapped them up, tossed them in a huge red bag and auctioned them off for penny's. My dad would dress as Santa, and the kids took turn as an elf – passing out the won prizes. Again we'd invite a bunch of friends over, give everyone 20 pennies and begin the bidding. So much Fun! I still have some of my most prized wins from those auctions.
What are your holiday traditions?
Go ahead and link up with us!

document.write('