We may earn money from the companies or products mentioned in this post.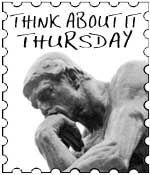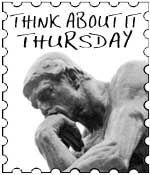 Hosted at
and
This week's topic
MailBoxes
What? Seriously, mailboxes. I want to hear your thoughts on mailboxes. Do you love them, hate them. Are you a P.O box only kind of person, or a two timer?
I too have a love affair with my mailbox! Sigh. As Diane said, it brings a lot of junk, but yet I keep hoping to open it and find more than just junk. Why? Because I love my mailbox. I love getting mail, even junk. Silly it may sound, but I feel even if I get junk mail, then somebody out in the world was thinking about me. True right?
The days I really get let down when I open my mailbox, are the ones that contain nothing. Not even junk. I start thinking negative thoughts. Mostly along the lines of….eh hem…."I just wasted time coming out to check you!" Come on, Adelina, it took all of 10 seconds to walk to the mailbox, and check it.
Maybe if I feed my mailbox more, I would get more out of it? What do you think? See I keep sending letters to my brother (serving a 2year LDS mission in Boston), but he hasn't written back yet. He's been gone 6months. I know he's busy, and honestly I'm not complaining. I enjoy sending him letters.
Since that's the only mail I feed my mailbox, I should probably try giving it more. Maybe it will then give back some. It definitely couldn't hurt.
It's not just what's inside the mailbox that I like. I like the look of mailboxes. Something about them just screams Home to me. How can you have a home without a mailbox? It just wouldn't look right. My parents live in a neighborhood that shares a big box of mailboxes, all with keys, and then shared package slots. It's great for safety concerns, especially if you live in a well off neighborhood. With all the crazies out there you've got to keep mail safe. I wouldn't want one of those though. I prefer something more like this from bhg.com
Or what about something sentimental like we see in Disney's movie UP

Next Week's Topic
Fall vs Autumn. What do you call it?
The ground rules:
No Giveaways or reviews please, we want to stick to our topic or whatever
thought provoking topic you have decided on your own. We want to get to know
you personally not what you like or give out right?
Make sure that you follow all the hosts via GFC and/or Facebook! (Mumfection, Home Maid Simple, Tim and Angi's)
Only thought provoking posts, which is why we always have a great topic
for you prepared in case you are just having a blank day.
Make sure your post has our Think About it Thursday
button!

Have fun, make some friends, follow, comment thoughtfully and above all
else be respectful! Don't forget to let people know which hop your visiting
from!
Suggest a topic, this is not mandatory, but we would love your input and
we will definitely consider it for future meme's!! If your topic is chosen you
could end up receiving an e-mail giving you a chance to be one of the
co-host's!!!

document.write('