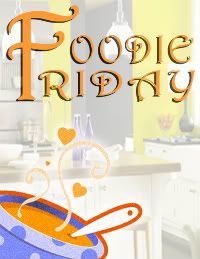 Brought to you by
Home Maid Simple
and
Simple Living and Eating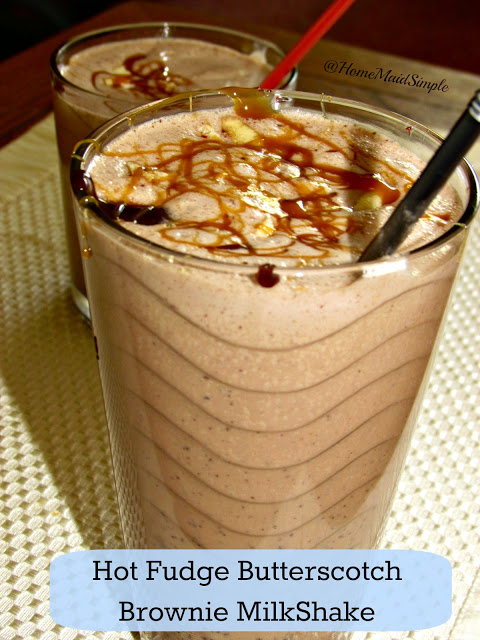 Happy Fathers Day Weekend!  I got the idea for this milkshake from eMeals Fathers Day Menu. They had these yummy looking photos and a recipe for Caramel Brownie Chunk Milkshakes that just made my mouth water. Now I know how much Mark loves milkshakes, but he loves them loaded! So I made some twists of my own, to create this Fathers Day treat.  Enjoy
Hot Fudge Butterscotch Brownie Milkshake
Ingredients
1/2 cup Milk
4 cups Vanilla Ice Cream
Hot Fudge Sauce
Butterscotch Caramel Sauce
Honey Coated Dried Banana Slices, chopped
Directions
Blend Milk and Ice Cream in a blender until smooth. Add 2 1/2 brownies, and continue blending. Add in about 2 TBS of the Hot Fudge Sauce, and blend once more. 
Pour the milkshake into cups. Drizzle with more hot fudge, butterscotch sauce, and top with banana slices. Enjoy.
Stuck on what to make this Fathers Day?  Check out some of these recipes from last week's party!
From left to right, top to bottom
Bacon & Cheese Savory Bread from Will Cook for Smiles
BBQ Chicken Pizza from Call Me PMC
Caramel Brownie Chunk Milkshake from eMeals
Grilled Herb Pork Chops from Miz Helen's Country Cottage
Chocolate Banana Pudding Pie from The Home Heart
Sliders with Mushrooms, Swiss Cheese and Onion from Feeding Big



In Mark's opinion, you should ask your Father how he likes his steak, and cook him up a nice slice of steak, served with real homemade mashed potatoes, and some sauteed mushrooms. I guess I know what we're having this Sunday.
document.write('