We may earn money from the companies or products mentioned in this post.
I received the Influencer Marketing for Dummies book for free. This review is 100% my own thoughts and opinions.
As many of you know, I started going back to school in the fall of 2014. I was a bit scared and nervous because over the years my ideas and dreams had morphed far from what they had once been. When I originally went to school straight out of high school I had plans of becoming a teacher. My major was History Education, and I was going to be one of those cool teachers all the kids loved learning from.
When I dropped out of school to raise my family, I began blogging. Shortly after I started that I began getting emails from companies wanting me to post about their products, and they would even let me try out their product/website/book for free, and a few would even pay me money to do it! I had no idea what I was getting myself into 5 years ago, but when the opportunity to go back to school came, I knew I was destined for marketing.
After all, I was already marketing my own site, had taught 2 of my friends all I knew about blogging to get them set up, and after my family marketing was consuming my life. One of my favorite parts of marketing the ability to help shape opinions in the way something is presented. Whether it's through a picture of my life, the words I write, or usually a combination of the two. What I do is called Influencer Marketing.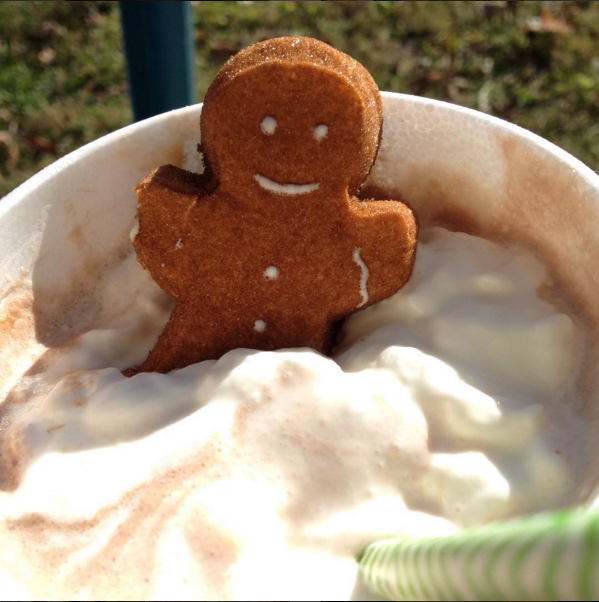 Chances are you do it too! Whenever you tell a friend about that new cafe, or your favorite place to buy groceries – you are influencing them with your opinion. With the rise of social media, influencer marketing is becoming more widespread then ever!
When Influencer Marketing for Dummies came out, I was so excited to get a hold of it! As a blogger I talk to many other bloggers on a frequent basis. I consider many of them my good friends. Together we all try to help each other out. The better other bloggers do, the better I can do myself. What we don't often see though is the Business side. Those companies reaching out to us have their own ideas of what they want to see, and how they'd like to work with us. Each email I get is slightly different, and they all have certain results they'd like to see by working with me.
Reading through Influencer Marketing for Dummies I was enthralled with the brand side of what I do. When they talked about email pitches that are so bad bloggers circulate them – I laughed; because I remember many of those in my early blogging days. I still get an occasional bad pitch, but for the most part companies are figuring out how to work with us bloggers.
I know many of you are not actually bloggers, but may be interested in the behind the scenes, and some may even be thinking of starting their own blog! If those fit you, I'd suggest grabbing a copy of Influencer Marketing for Dummies. It's given me a fresh perspective on what brands may be thinking when they want to collaborate, and will help me as I work on my own Marketing degree and try to break into the brand side of this business.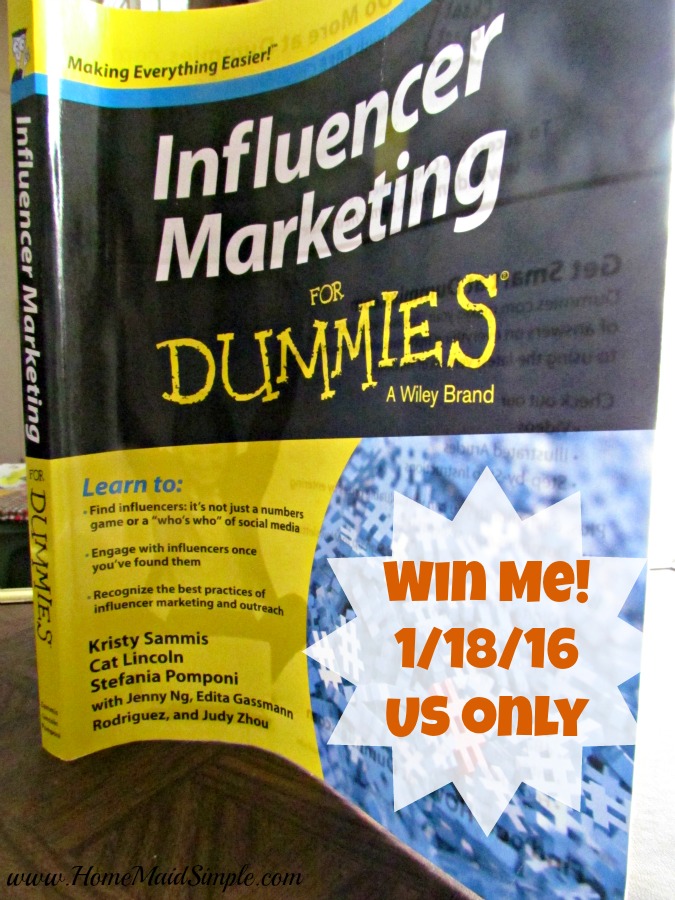 Who wants to win a copy of Influencer Marketing for Dummies? Enter on the Rafflecopter below! Open to US 18+
I was selected for this opportunity as a member of Clever Girls and the content and opinions expressed here are all my own.