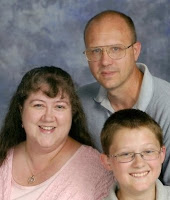 We may earn money from the companies or products mentioned in this post.
I love finding hand made gifts to give family. I wish I could be the one making them, but there are some talents I lack. I mean, we can't all do everything; what a boring world it would be if we could.
So whenever I can I like to support crafters in their talent.
I've tried crocheting, and I just can't do it. Maybe one day I'll find someone patient enough to teach me, but until then I enjoy browsing the amazing creations from people like Maggie Knorr of Keepsake Krochet. She has some beautiful afghans, totes and jewelry – all crocheted. I'm going to turn it over to Maggie now to tell you a little more about herself.
~~~~~~~~~~~~~~~~~~~~~~~~~~~~~~~~~~
Four years later I came across something called Tunisian Crochet, and this is where you use a long crochet hook to cast on and cast off stitches to make a row — kind of like a mix of knitting and crochet. I figured if all the stitches were on the hook it would be easier to count, so I gave it a try and picked it up just like that. After about a year of making things in Tunisian Crochet I got brave enough to try traditional crochet again. By this time my grandmother had passed away, so I went to a yarn shop and the lady helped me learn to read a pattern and I have just run with it since then. I enjoy making throws and shawls because they don't take a long time to make and it's like giving someone a hug that they can use any time they want to. Crocheting has become an important part of my life. I feel I help enrich other's lives by providing lovingly made quality items and gives me a connection to my grandmother even though she's no longer with me.
I also enjoy reading, writing, journaling, cross stitching and letterboxing. I'm extremely proud of my son who is pursuing his black belt in karate and my hubby who is a staff sergeant in the WV National Guard.
I could see many teen girls and moms wearing these beaded chokers. They would make a great stocking stuffer. Plus they're affordable for a hand crafted item.
Win It!