We may earn money from the companies or products mentioned in this post.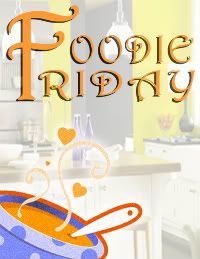 and
Lasagna Rolls
Ingredients
12 lasagna noodles
1cup ricotta cheese
4oz shredded Mozzarella
1/4 cup grated Parmesan
1lb ground beef
4 small crimini mushrooms, sliced
1/2 a small white onion, chopped
16oz jar spaghetti sauce
1/2cup spaghetti sauce with mushrooms
4-5 Tbs Italian bread crumbs
Directions
In a small bowl mix together the three cheeses. Set aside.
Brown the ground beef in a medium frying pan. Drain grease, and return to stove. Add mushrooms, onions, and 16 oz jar of sauce. Cook until onions are tender. Set aside.
Cook noodles according to package directions. You want to make sure they don't get too soft, but are pliable enough to roll up.
Preheat oven to 350 F. Grease a 9×13 pan.
After noodles are cooked, lay them out on a clean kitchen towel to help dry some of the water. Spread a layer of the cheeses across each noodle, followed by the ground beef mixture. Carefully roll the noodle up and place in prepared pan. Top with remaining sauce and bread crumbs.
Bake for 25-30 minutes
Strawberry Mango Salad with Strawberry Raspberry Vinaigrette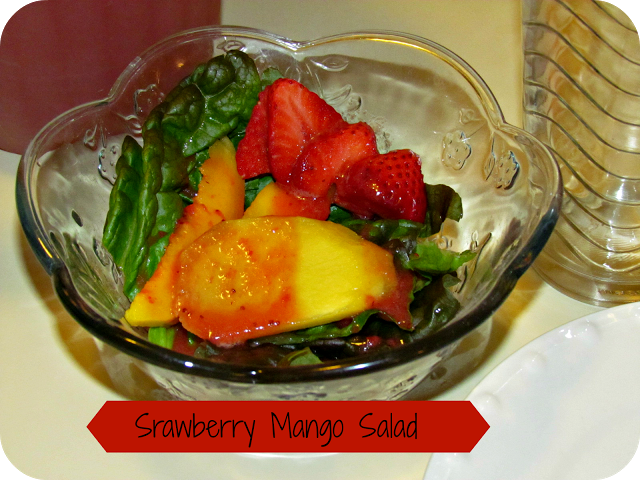 Ingredients
Red lettuce leafs
1 mango sliced
Strawberries sliced
For Dressing
1/2 cup Strawberry Freezer Jam
1 tsp Raspberry Blush Vinegar
1 tsp lemon juice
1 Tbs sugar
1 tsp olive oil
Directions
Combine lettuce, mango and sliced strawberries in small salad bowls.
In a blender, combine the dressing ingredients, and blend until smooth. Drizzle over salad and enjoy.
Lasagna rolls are one of my favorite ways to eat lasagna lately. They taste the same, but are so much easier to serve up than you regular layered lasagna. Plus it's just fun rolling them! What goes better with lasagna than a salad? I had all these strawberries and wanted to attempt my hand at a vinaigrette. So I browsed a couple recipes, and then using what I had in my cupboard made this Strawberry Raspberry Vinaigrette. It's very fruity, but very yummy too.
~Features~
Cheesy Oozy Baked Breadcrumb'd B-nut and Cauliflower
from
Gastronomical Sovereignty
That is a mouthful to say, but just look at that yummy goodness.
Baby Bella Bites
from
Miz Helen's Country Cottage
I use to avoid mushrooms like the plague, but recently I've taken a liking to them. So much so that I've been hiding them in just about any dish I make lately. These look like a great appetizer to feature the mushrooms.
Heart Cookies
from
Life in My Empty Nest
How cute are these? I've been looking for a good peanut butter blossom recipe, and I love that she's replaced the kisses with hearts. Perfect for your Valentines party.