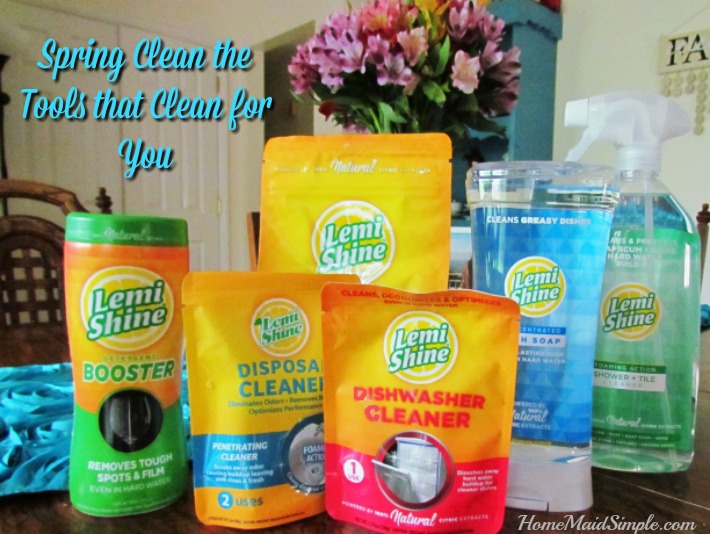 We may earn money from the companies or products mentioned in this post.
#SpringtimeCleantime #CleanFreakClean
You probably all know how much I love Spring Cleaning. It's probably one of the topics I talk about most, at least during this time of year. Have you ever thought about Spring Cleaning your appliances? They work hard all year long to clean for you, it's time to give back and spring clean the tools that clean for you.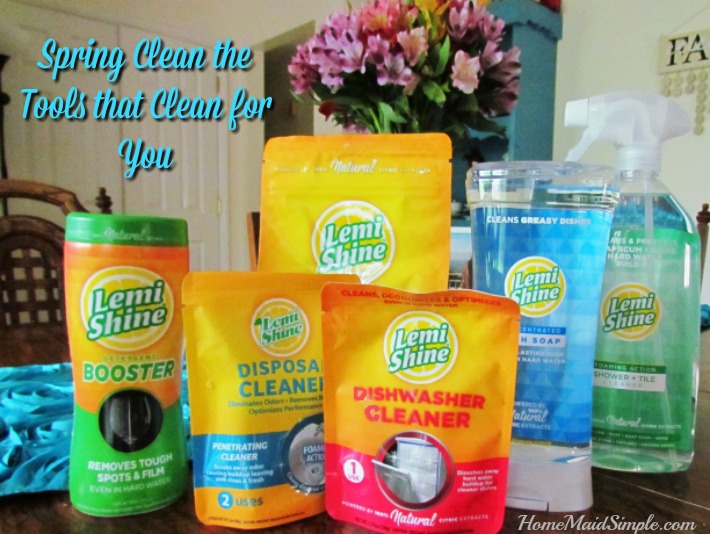 I recently came across Lem Shine products and knew I was going to love them. Citric Acid is a fantastic natural cleaner, but I have a hard time cutting up a lemon and using it to clean instead of eating it in say, a nice tall glass of Lemonade. Lemi Shine is powered by 100% natural citric extracts, making their products both effective and safe to use.
See, in my house, I have a lot of spring cleaning helpers. There's my kids of course – 4 of them. They are fantastic little cleaners….well, I like to believe they are at least. We're working on it. For sure they can help with the dishes, so they often get put in charge of rinsing the dishes and filling the dishwasher. They are OK with this chore as long as I let them put in the soap.
Truth is, with Lemi Shine products I could put the kids completely in charge of spring cleaning the whole house and I wouldn't have a single worry. I could sit back with that glass of Lemonade and really enjoy myself! I'm a Mom that leads by example, though, and have a tendency to be a bit of a clean freak when it comes to the deep spring cleaning. I want everything done just right so I can leave it alone until next year.
I get down and gritty with cleaning the grease spots on the undersides of cupboards, the window screens and tracks that have picked up all that winter grime, and it's the perfect time to make sure my appliances are in tip-top shape. Lemi Shine Dishwasher Cleaner and Disposal Cleaner are my go-to kitchen appliance cleaners. They get in the spots that I can't reach to make sure my everyday cleaning is actually clean.
Have you tried Lemi Shine yet? Tell me about your #SpringtimeCleantime in a comment.