We may earn money from the companies or products mentioned in this post.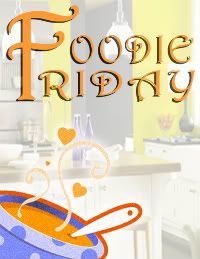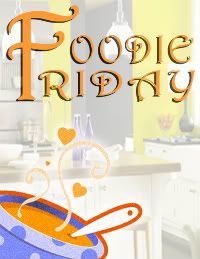 Hosted at
and
It got nice and cold out here this week. We had a pretty big snowstorm blow through. And by big, I mean big for this area. There's a couple inches on the ground, and it's melting pretty fast. The temperature however, has stayed nice and freezing, meaning lots of hot cocoa.
We are in the middle of moving into our new home, on top of Christmas, yes. So I've been trying to make do with what we have in our fridge and pantry. I created the following two Hot Chocolate recipes on a whim when the girls came screaming in from the cold.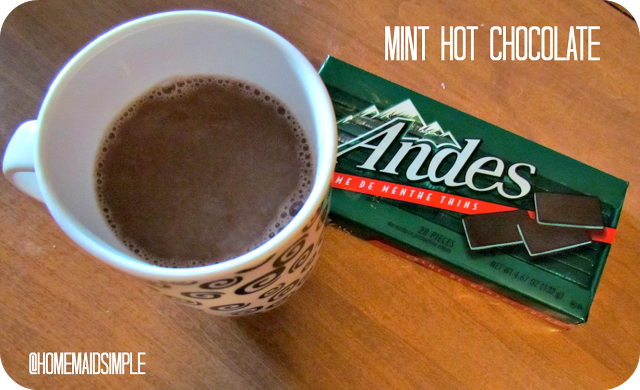 Mint Hot Chocolate
Ingredients
4 1/2 cups milk
4.67oz (or 28 pieces) Andes Mints
1 tsp Dutch Processed Cocoa powder
Directions
Heat milk over medium high heat until warm. Add mints and cocoa powder, turn heat to medium. Stir frequently until chocolate is all melted. Serve in mugs, and enjoy.
If I had had Whipped Cream it would have been that much better with some chopped Andes on top as well.
Cinnamon Hot Chocolate
Ingredients
4 cups milk
1 cinnamon stick
1/4 cup Dutch Processed Cocoa powder
2 TBS sugar
Handful semi-sweet chocolate chips
Directions
Heat milk over medium high heat until warm. Add the rest of the ingredients. Stir frequently until chips are melted and powder is mixed in. Turn the heat to medium-low for another 5-10minutes. Enjoy a nice cinnamony chocolate drink.
~Features~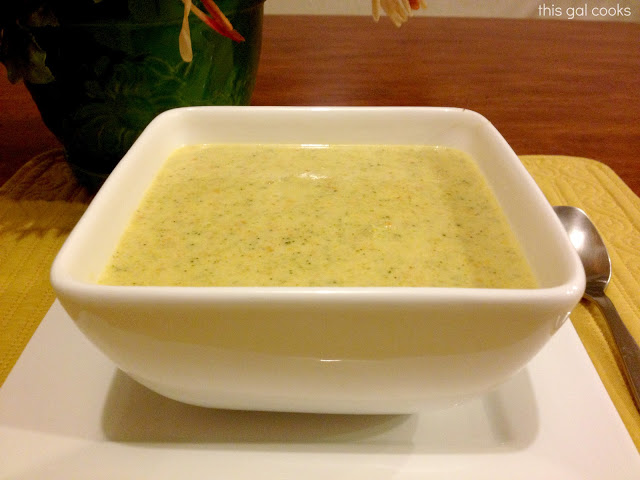 Copycat Panera Bread Cheddar Broccoli Soup
You can't go wrong with cheddar and brocolli. This soup is sure to warm you right up this winter.
Peanut Butter Hot Chocolate
Minimal ingredients, make for another quick and easy hot chocolate I'm sure my kids will enjoy.
Snowball Fight Cake Balls
What a fun name! We've been having some real snowball fights around here. I think these are probably yummier though.
*We will not be having Foodie Friday next week. Diane and I will be spending the time with our families, and getting ready for a new year. We do hope to see you again in January!
document.write('