We may earn money from the companies or products mentioned in this post.
This shop has been compensated by Collective Bias, Inc. and its advertiser. All opinions are mine alone. #WhenImHungry #CollectiveBias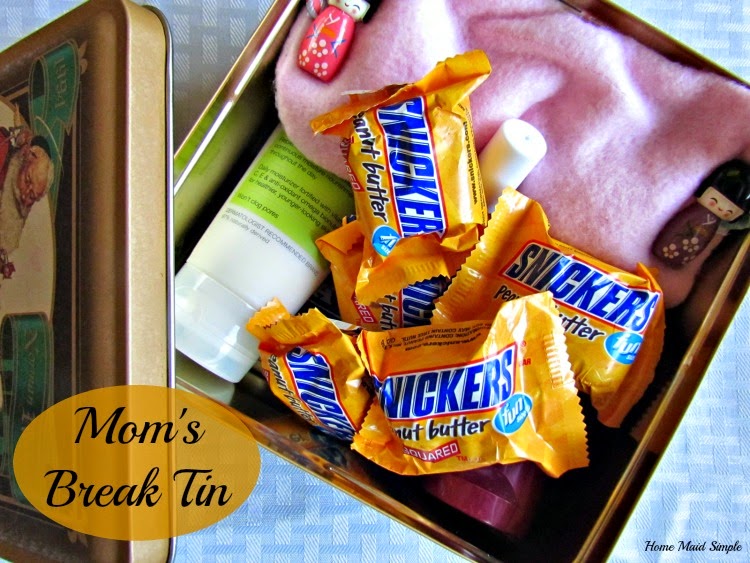 These are a few of my favorite things. When the kids scream. When I sleep late. When I forget to eat. I simply remember my favorite things, and then I don't feel so bad.
I was walking around our local thrift store when I spotted this really awesome SNICKERS® tin. It was perfect for this Mom's Break Tin I've been wanting to put together. I grabbed some of my favorite things, including of course some SNICKERS!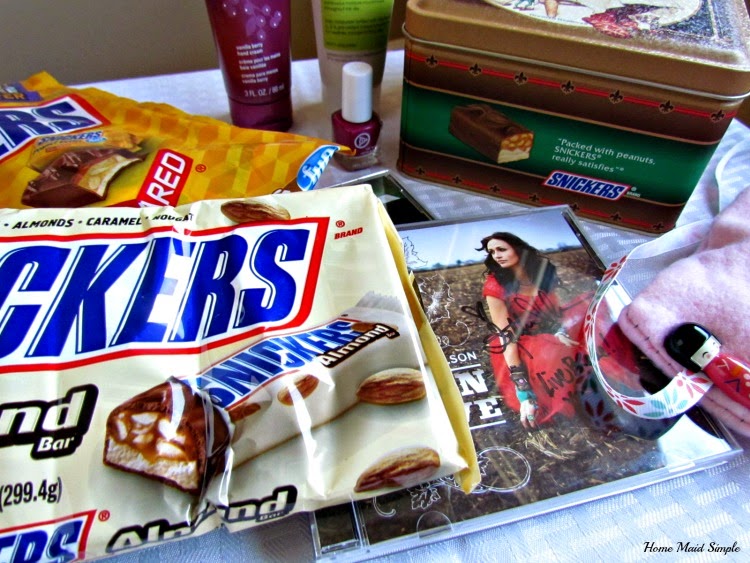 See I've been thinking a lot lately about how I wish I was more like my mom. She was always so patient, and happy, and only once do I ever remember her raising her voice at us. I found myself raising my voice much more at the kids, and being less patient than I'd like to be, and use to be (see
what I mean here
)
No longer do I get 8 hours of sleep, and my eating habits have gone a bit awry. Mom's Break Tin is my place to reconnect. I've got some chocolate to refuel, my favorite music Cd's, and some pampering products like nail polish and lotion. I also whipped up a cooling eye mask.
This was so easy to make! A scrap of soft fabric, a plastic baggie, some rice, and ribbon is all you need. My mom in law sent me these cute clothespin girls, but the clothespins broke off with the kids playing with them, so a little bit of super glue, and now I can relax in style.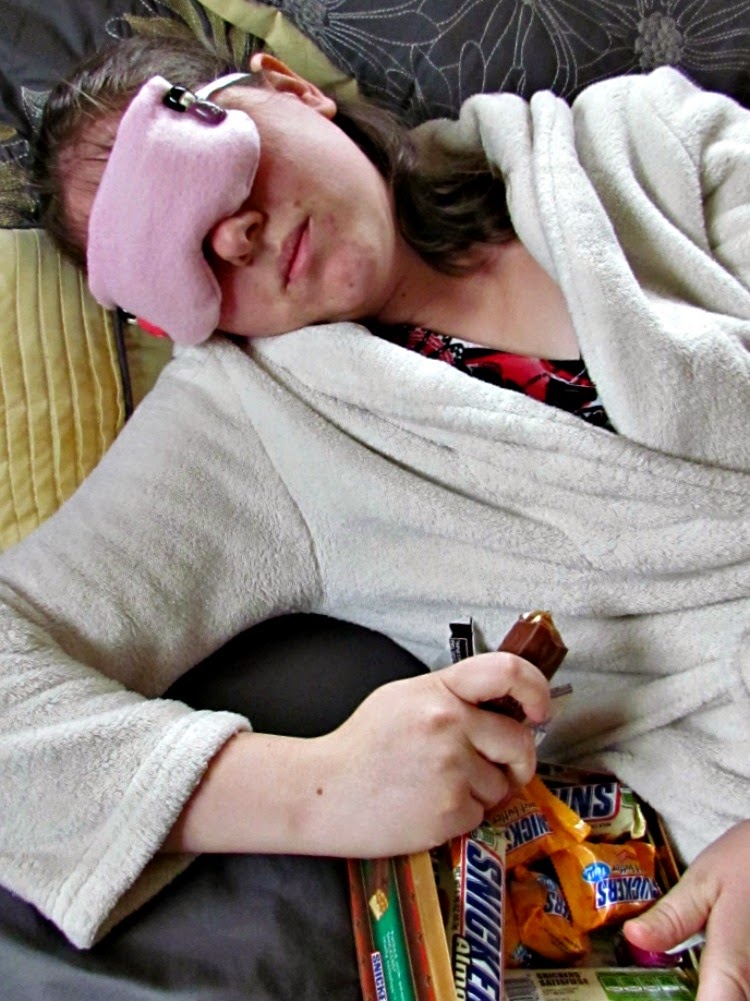 Did you know there are quite a few varieties of SNICKERS? I actually didn't until I was walking through Walmart last week, and saw the SNICKERS Peanut Butter Squares. As I hung out in the candy aisle checking out the Peanut Butter Squares, I also noticed the SNICKERS Almonds – in the cart they went! I've heard there is also a SNICKERS Extreme.
Contest
Enter the SNICKERS® "Who are you when you're hungry?" contest by uploading a personal photo or video from your Computer, Facebook, Instagram or use the SNICKERS® Meme Generator to create something new! Voting begins at Noon on 5/11/15 and ends at 11:59:59AM ET on 7/15/15.
What would be in your Mom's Break Tin? Leave me a comment! Then share this tin with your Mom friends who may be needing a break as well.