We may earn money from the companies or products mentioned in this post.
This shop has been compensated by Collective Bias, Inc. and its advertiser. All opinions are mine alone. #KefirCreations #CollectiveBias
Most people hate mondays. I never really got that, because I look at Mondays as a day to start fresh. Yeah you've got to go back to work, or school, the weekends over – but it's a BRAND NEW WEEK! I fully believe it's all in the attitude, so let's beat the Monday doldrums with a little brunch starring probiotics.
Now you may be wondering if I got my days mixed up, because I know I know, it's not Monday. Hello! You've got to have time to prep your attitude before Monday hits. So plan now, get your extremely simple ingredients, invite someone special, and mark this coming Monday on your calendar!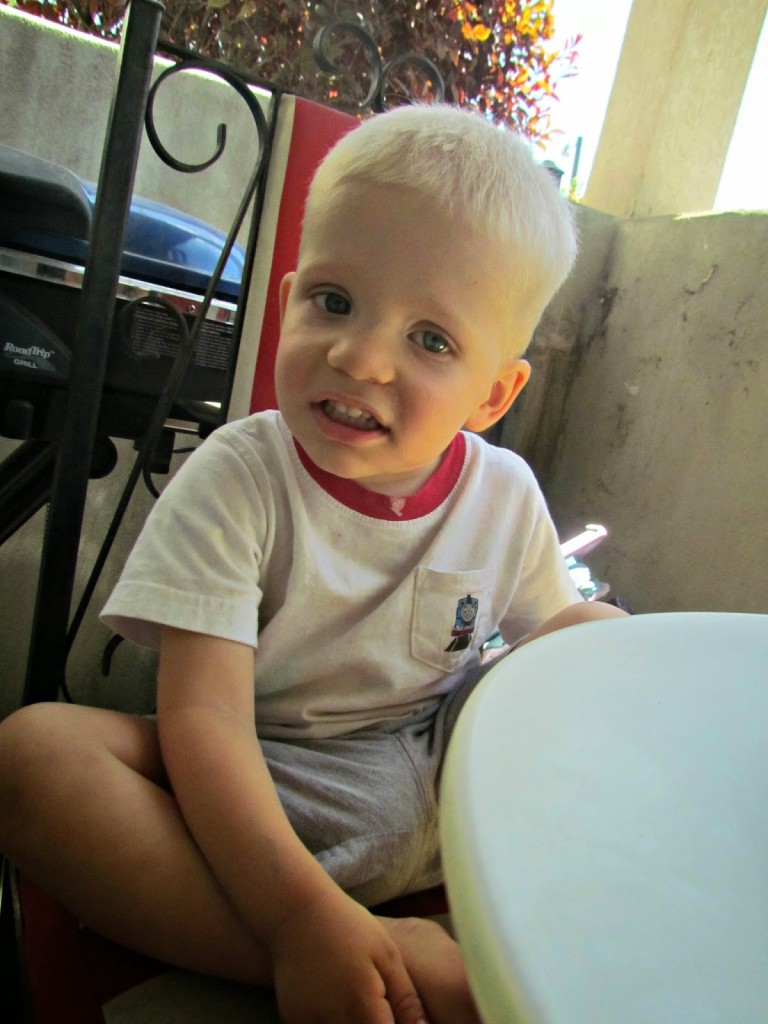 My handsome date this week was Prince L. I left the Princesses inside with a show and he and I took to the back patio. It's something I am looking forward to more of when school starts again.
Kefir Fruit Salad and Pomegranate Kefir 8 grain muffins were the perfect compliment for our bonding time – yummy flavors packed full of probiotics from the
Lifeway Kefir
. Little Prince, I kid you not, eats more than any of my other kids combined, so a brunch just made sense for us.
Pomegranate Kefir 8 Grain Muffins
From Home Maid Simple
Ingredients
1 egg
1/2 cup sugar
1/3 cup margarine or butter
1 cup All Purpose Flour
1 tsp salt
1 tsp Baking Powder
1 tsp Baking Soda
1 cup 8 grain cereal (I used Bob's Red Mill)
1 1/4 cup Lifeway Pomegranate Kefir*
Directions
Mix cereal and Kefir, and let it sit for 10 minutes. Preheat oven to 400F.
Cream the egg, sugar, and margarine together. Add dry ingredients to the egg mixture. Add Kefir/cereal and mix well.
Grease a muffin tin, or use cupcake liners, and fill 3/4 full with mixture. Bake 15 minutes.
*There are SO many different flavors of Lifeway Kefir. If you don't like Pomegranate try another one.
Kefir Fruit Salad
From Home Maid Simple
Ingredients
1 Red D'anjou Pear, chopped
1 Granny Smith Apple, chopped
1 cup sliced Strawberries
1/2 cup sliced Bing Cherries
1 Banana sliced
3/4 cup Lifeway Kefir, Plain*
1 TBS Peach Honey
Directions
Slice all the fruit, and mix together. Mix Kefir and honey. Drizzle over the fruit. Refrigerate for an hour or two, or even overnight. Serve with Kefir Fruit Salad.
*If you can find the Lifeway Honey-Fig Kefir, I would suggest giving that a try and omitting the Peach Honey. Sadly my stores didn't carry that flavor, so I improvised for the flavor I wanted.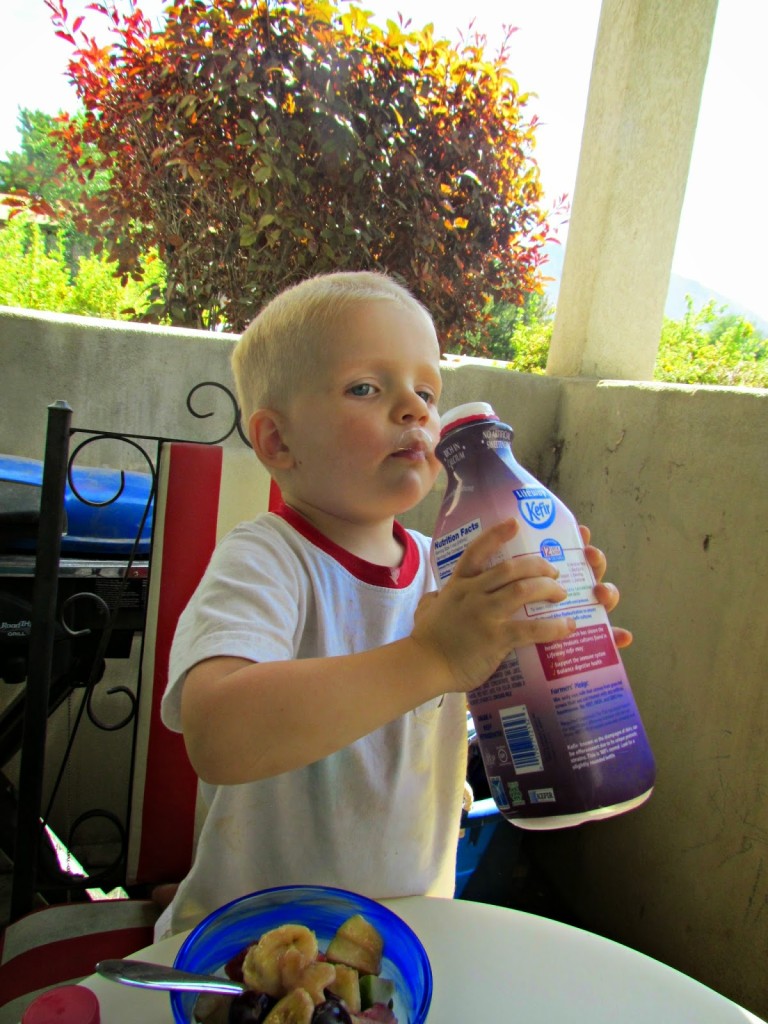 Prince L decided he preferred the Kefir straight from the bottle, and that was just fine with me. We had a lot of fun, and it really has set the tone for the rest of our week. I think we may make it tradition – Mother Son Brunch on Mondays; Anyone want to join us?
What do you do to beat the Monday blues?