We may earn money from the companies or products mentioned in this post.
I really can't look through our Foodie Friday Party without my mouth beginning to water! I've found a lot of treats to add to our menus lately, and side dishes have been saved thanks to all of you! Really though, how can you not start salivating over things like Strawberry Rhubarb Crumble Parfait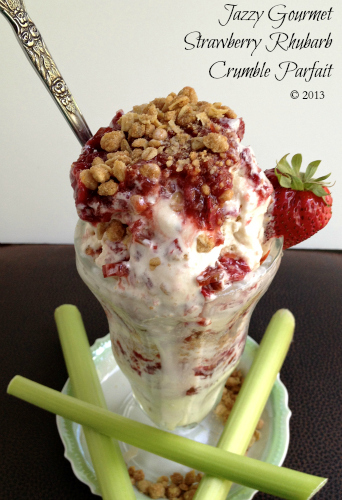 Which by the way, I just might have to make for my birthday this week!
(please click on the links to see the original recipes from their creators, and pin from their site!)
This weeks Menu
Monday – Creamy Mustard Pork Ribs
Thursday – Chicken Lettuce Wraps (recipe coming Friday)
Friday – Tacos and Burritos
Saturday – leftovers
Sunday – Cranberry Pork Roast