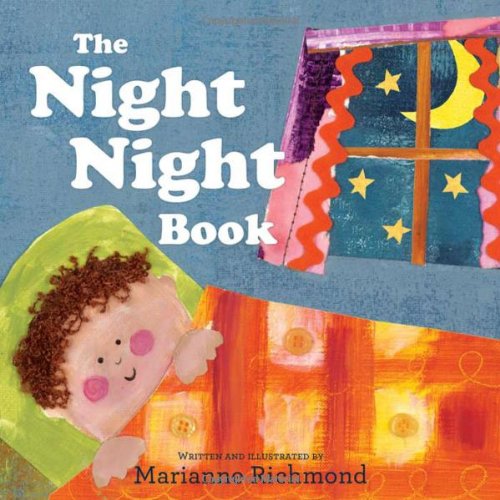 We may earn money from the companies or products mentioned in this post.
The Night Night Book
Written and Illustrated by Marianne Richmond
This cute bedtime story is quickly becoming one of our favorites! It's a similar concept to the classic Good Night Moon.
Starting with a child in a "Comfy bed, All tucked in", this story takes your child back through his day of arts and crafts, toys, and friends and ends telling the moon goodnight and looking forward to tomorrow.
I absolutely loved the rhyming in this book. It even got me rhyming after reading it. Unfortunately, my rhyme has yet to be finished – here's what I've got so far –
Night Night Rose, With your eyes so blue….
It definitely needs another line with it, but there's so much that rhymes with blue!
Giveaway!
One lucky reader is going to win a copy of The Night Night Book!
Rules – Open to US only. Last day to enter is May 19th. Leave one comment per entry, and a way to contact you if you win.
Mandatory Entry
Extra Entries
-Leave a suggestion for my poem 🙂
– Follow Home Maid Simple publicly on GFC
*I was not financially compensated for this post. I did receive a copy of the book for review. All opinions expressed are my own.