We may earn money from the companies or products mentioned in this post.
A few weeks ago we attended Piney Acres Farm Influencer Event sponsored by NinjaZone Academy.
One of my favorite parts of fall is the opening of all the farms. They always have fun things to do, and it is the perfect weather to get outside with the family.
Piney Acres Farm is located in Fortville, Indiana – approximately a 40-minute drive from downtown Indianapolis.
We went to Piney Acres for the first time 2 years ago when Grandma and Granpa were visiting. During that visit we mainly went for the epic corn maze. The kids all got lost and I even wondered if I could find my way out without some help.
This year, I went with the purpose of learning more about the farm and checking out the many other activities like the hayride, gem mining, and duck racing.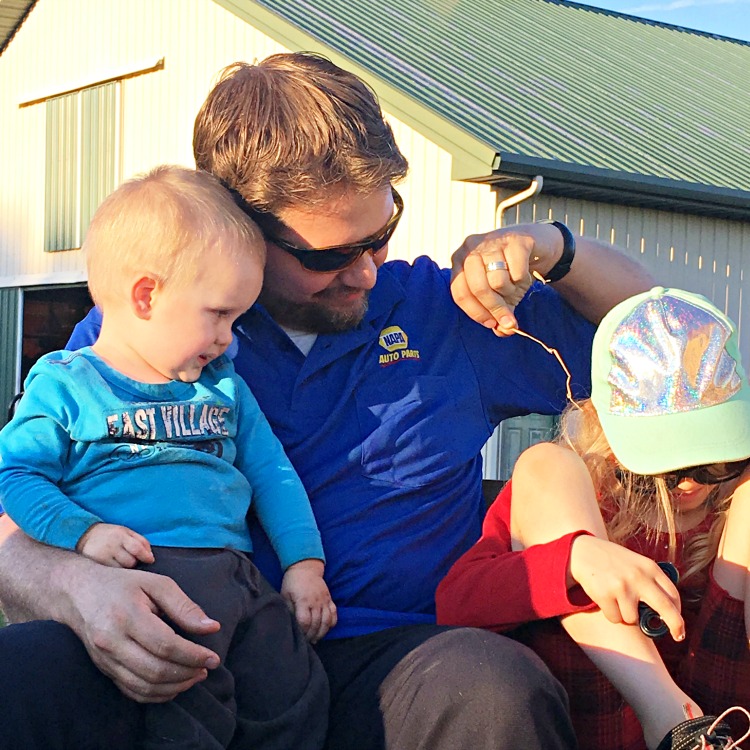 We started our night hitching a ride in a wagon full of hay and learning about the Christmas Tree Farm. I had no idea that Piney Acres was predominantly Christmas Trees! With 50 acres of trees, and 1000 trees per acre, this farm can grow 50000 Chrismas Trees. I have fond memories of cutting our own Christmas tree growing up and am excited to now make Piney Acres the spot my kids remember getting their tree.
The gem mining became the kids all time favorite activity of the night. As the sun set, I quite literally had to drag them away to go home. Even Mark didn't want to leave the gem mine, and Harold had found a nice little spot to do his favorite activity – play in water.
You can see more of the farm in this Facebook Live.
OK so here's the really fun part for you! Since NinjaZone Academy sponsored this night out, they want to give one of my readers a month trial!
There's a few catches though. First, you have to live within driving distance of one of their locations – Westfield or Geist. You can enroll all your kids, as long as they are age 11 and under (though they must be old enough to be walking). Finally, the free trial must take place during October!
Interested in winning a free month at NinjaZone Academy? Enter on the rafflecopter below. Winner will be contacted 9/29/18 to ensure you get your full month of ninja training.
a Rafflecopter giveaway