We may earn money from the companies or products mentioned in this post.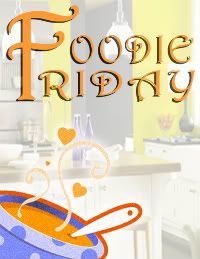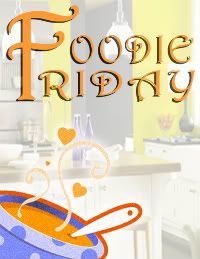 Welcome back to Foodie Friday!
I have a good excuse this week for getting my post up late (so sorry to those that come around early). My computer was hit with a virus, and I had a bunch of pop up ads I couldn't work around. I have a pretty great husband though, and after a night of scanning the computer, I'm back up and running!
Pepperoni. I love it. I always have. As a kid I would sneak pieces of pepperoni out of the fridge, just to eat by themselves (who am I kidding, I still do that!). There was one summer I worked at a fruit stand, and they sold fresh pepperoni. That was the best pepperoni I've ever tasted.
Growing up my mom would take requests for our school lunches, as long as it was in reason. One of our favorites was quesadillas. I don't remember who had the brilliant idea first, but mine often came with pepperoni tucked inside the cheese. It was simple, and so tasty. Although my kids aren't big pepperoni fans, they do enjoy a Pepperoni Quesadilla. It's a fun, and easy kid lunch. Serve it with some fruit and they'll eat a good lunch.
Pepperoni Quesadilla
Ingredients
2 Flour Tortillas
1/2 cup shredded cheddar
6-8 sliced pepperoni
Directions
Lay 1 tortilla on a skillet. Add 1/4 cup cheese, then the pepperoni, and the rest of the cheese. Top it with 2nd tortilla. Cook on medium about 2 minutes per side, or until cheese is thoroughly melted. Let the quesadilla cool on a plate before cutting or it will be a cheesy gooey mess.
Serve with you favorite dip. My kids like ketchup and ranch. I personally prefer a little salsa and sour cream.
I found these fun little silicone cups at IKEA. They have made mealtime more fun for the kids.
~Features~
Navajo Flatbread
I was recently thinking about trying some Navajo Flatbread. I even got a recipe from a friend, who got it from a Navajo. This bread is really yummy!
Bow ties, Brocolli, Red Bell Pepper, and Chickpeas
I am always trying to find a way to use chickpeas. This looks like a winner!
Tea Party Cherry Custard Pastries
As a mother of 3 girls, tea parties are a must! These look so perfect and dainty.
document.write('