We may earn money from the companies or products mentioned in this post.
About a month ago Jade Louise Designs posted this stunning photo and recipe for Raspberry Rhubarb Jam. Sounded absolutely delicious, and since I had a huge bush of rhubarb growing in my backyard I knew I had to try it out. I made a couple alterations though using some of my freeze dried raspberries. Since I was missing the juice I would have had from fresh berries, I added a little cranberry juice in as well.
Raspberry Rhubarb Jam
Ingredients
4 cups freeze dried Raspberries
4 cups rhubarb, chopped
1/2 cup 100% Cranberry Juice
5 TBS Pectin
1 tsp butter
2 TBS Lemon Juice
4 1/2 cups Sugar
Directions
Prep jars for canning.
In a large saucepan combine all the ingredients minus the sugar. Heat it to a boil, while constantly stirring. Add the sugar, and return to a boil. Boil for 1 minute, and remove from heat.
Pour the jam into prepared jars, add lids and process for 30 minutes. Let cool. Make sure the jars have sealed. If not keep in the fridge, and use within a month.
~FEATURES~
It's back to school time and I NEED ideas for my kids lunch, and I'm sure some of you could use some too. Last week we had two posts shared with school lunch ideas to mix it up a little and make lunch fun. Don't forget notes reminding them to have a great day!
Now with the kids back in school I can enjoy a little more fancy lunch for myself again, instead of pb&j's or mac and cheese. These hit the spot for me!
I love Salmon, but have a hard time getting the kids and Mark to eat it. If I start young with Prince L and Princess R with a favorite like Mac and Cheese, I might win some of them over yet!
I'm not a big Watermelon fan, but this sounds amazing, and refreshing, with more of a sweet taste than tangy. I can already picture sitting on the patio sipping this while the kids playing quietly at my feet. Hey I can dream!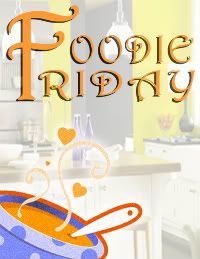 Foodie Friday happens every Thursday night here at Home Maid Simple and Simple Living and Eating.
This is a FOOD party. Please only link up food related posts – recipes, tips, tricks, and health related topics. All other posts will be deleted.